Mediation and Arbitration are alternative dispute resolution ("ADR") methods to settle disputes outside of court. They are generally more efficient than going through the litigation process, can be done in a shorter period of time, and also cost less than litigations.
However, more than 90% of the people we surveyed have difficulties distinguishing between the two and are not sure which is the better ADR method to choose for their contracts or disputes.
In this article, we will talk about the difference between different ADR methods and their respective advantages and disadvantages in different situations. We will also provide a model clause that provides for both Mediation and Arbitration.
What is the Difference between Mediation and Arbitration?
Unlike the arbitration process which is somewhat similar to a trial, the mediation process does not involve decision-making by the mediators. Mediators do not issue orders, find fault, or make determinations. Unlike an arbitrator, mediators do not provide legal advice but only facilitate the mediation process.
Why would one choose one type of ADR over another?
Mediation is more often used in personal or family disputes. In relation to business disputes, the parties would often agree to mediate first and then arbitrate if the parties cannot agree to a resolution under mediation.
The purpose of this guide is to provide you with more details on arbitration, mediation and other forms of alternative dispute resolutions to enable the reader to make an informed choice for their documents or disputes. A number of model ADR clauses for different scenarios have also been included for your reference.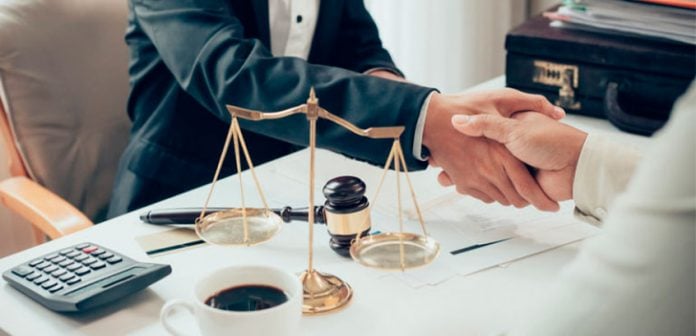 A. What is Alternative Dispute Resolution?
Alternative Dispute Resolution refers to a private, voluntary process of dispute settlement, where parties agree to appoint a neutral third party to help them settle their disputes. It can speed up the dispute resolution process to ensure that progress is not hindered by the need to wait for the outcome of protracted litigation.
Alternative dispute resolution has become more and more prevalent in the age of globalisation and commercialisation. More and more disputes are arising between people and companies from different jurisdictions around the world, whether they stem from disagreements about contracts or conflicts arising from work execution etc. The first essential step in resolving such a dispute is to determine which mechanism one should choose - with arbitration and mediation becoming more common than going to court.
Many parties are now avoiding court in settling disputes as the legal system is often rigid and inflexible, thus may not lead to the results that the parties are hoping for. In addition, the parties may not be willing to submit to the jurisdiction of the court of the other party, fearing that there may be an inherent biased against foreign parties. As such, Alternative Dispute Resolution is becoming a popular option for parties to settle their disputes without the need to go to court.
B. Why should you consider Alternative Dispute Resolution?
The reason why people would agree to adopt alternative dispute resolution is because of the various advantages:
Time-saving

Alternative dispute resolutions can be done in weeks/months whereas traditional litigation through court can take years, especially if the losing party appeals against the decisions of the lower courts
Cost-saving

Lawyers and experts are employed for a shorter period of time, so the fees for their work time are lower in comparison to the costs of court litigation; People who cannot necessarily afford court litigation can thus go for alternative dispute resolution instead
Parties have more control

As apart from arbitration and expert determination, parties are not necessarily bound by the result of the alternative dispute resolution; Moreover, unlike in court, they have the opportunity to tell their own side of the story by themselves instead of through legal counsel
C. What are the Alternative Dispute Resolution Methods?
There are four main methods of alternative dispute resolution including arbitration, mediation, negotiation, and expert determination. The most common ones are arbitration and mediation.
D. Arbitration
1. What is Arbitration?
Arbitration is a procedure in which a dispute is submitted, by agreement of the parties, to one or more arbitrators who make a binding decision on the dispute. In choosing arbitration, the parties opt for a private dispute resolution procedure instead of going to court.
Arbitration is often used for the resolution of commercial disputes, particularly in the context of international commercial transactions. International arbitration is often the preferred dispute resolution method between parties from different jurisdictions, as it is often perceived that the court could be biased in favour of the local party.
2. Where to arbitrate?
The ICC and LCIA are the two most widely used arbitral institutions in Europe and Asia, the parties generally prefer HKIAC or SIAC.
3. Which Arbitration Rules to Use?
Most arbitration institutions have their own arbitration rules. The United Nations Commission on International Trade Law (UNCITRAL) also adopted its own arbitration rules in 1976. The UNCITRAL Arbitration Rules are the best-known and most widely used ad hoc rules, which can be used if the contracting parties wish to avoid involving an arbitral institution above.
In addition, many countries have their local own arbitration laws. The Arbitration Act 1996 of the UK makes provisions for arbitration under an arbitration tribunal, provides for the jurisdiction of the tribunal, and allows for the enforcement of the arbitral award and stay of proceedings under an arbitration agreement.
4. How to arbitrate?
For an arbitration to take place, disputing parties must all agree to take their dispute to arbitration. The agreement is often made in the form of an arbitration clause in business contracts.
Parties signing the contract will agree that any disputes arising from the contract will be heard by one or more private individual(s) who are acting as arbitrators. Even if parties try to go to court, the local arbitration law usually provides for the courts to stay the legal proceedings and force the parties to arbitrate instead to be in accordance with their contract.
5. Enforceability of a final and binding arbitral award
The arbitral reward is final and binding on the parties and cannot be challenged except in exceptional circumstances. What also distinguishes arbitration is that arbitral awards made in one country can be enforceable through the courts of many countries around the world.
6. Sample of Arbitration Clause:
"Any dispute shall be referred to and finally resolved by arbitration under the [relevant arbitration body] which Rules are deemed incorporated by reference into this clause. The arbitral tribunal shall consist of [1 or 3] arbitrator(s). The language of the arbitration shall be [English] and the seat and place of the arbitration shall be [venue].
Neither party shall be limited in the arbitration to the evidence or arguments previously put before the Panel to obtain its decision. The arbitrator[s] shall have full power to open up, review and revise any decision, approval, recommendation or determination made and the decision of any Expert Panel in respect of the Dispute referred to arbitration."
7. Arbitration agreement
Apart from using an arbitration clause, some parties may choose to sign an arbitration agreement if parties do not prefer to go to court when a dispute arises.
This separate arbitration agreement is necessary if there is no arbitration clause in the original contract, as one party cannot unilaterally force another party to arbitrate.
The arbitration agreement provides the legal basis for the arbitrator's jurisdiction. Parties can modify or add on to the terms of the arbitration agreement by highlighting the applicable arbitration rules, venue, place of jurisdiction, and the binding nature of arbitration by express writing in the arbitration agreement.
The arbitration agreement is usually drafted in broad language, e.g. claims arising out of or in connection with a particular contract. The broadness of the term thus can cover both contractual or tort claims in relation to this contractual transaction.
DocPro has two versions of arbitration agreements for users to download:
1. Agreement to arbitrate - Arbitration Agreement for dispute highlighting the date of arbitration and conditions of the arbitration including confidentiality, fees, costs, and legal status of the arbitration as well as the duties and authority of the arbitrator.
https://docpro.com/doc1578/arbitration-agreement-agree-to-arbitrate
2. Agreement to settle - Arbitration settlement agreement for dispute highlighting the arbitration settlement amount, settlement date and other settlement terms as full and final settlement of the dispute.
Read more at: https://docpro.com/document-search/arbitration
https://docpro.com/doc1577/arbitration-agreement-agree-to-settle
E. Mediation
1. What is Mediation?
Mediation is another method of alternative dispute resolution available to parties. Mediation is essentially a negotiation facilitated by a neutral third party (called a "mediator") to help the disputing parties reach a settlement.
2. How do mediators help parties reach a settlement?
Mediators help parties to reach a mutually acceptable settlement by identifying possible solutions and reviewing the strengths and weaknesses of the two parties' claims during the mediation process.
The mediator will assist with communications, obtain relevant information, and develop options during the mediation processes.
3. Mediation Agreement
The mediator generally encourages parties to reach a mediation agreement but is not given any power to impose a judgment, so the results of the mediation are not legally binding on the parties. The mediation settlement is, therefore, more of an agreement than an enforceable award/judgment.
Parties may choose mediation over arbitration/litigation as it is more flexible. This is due to the non-binding nature of the mediation processes. Moreover, the parties can put an end to the mediation at any time at their own discretion. However, if an agreement can be reached, the parties will sign a mediation agreement which is in turn binding on the parties.
4. DocPro has 2 forms of mediation agreement for users to download:
1. Agreement to Mediate - Mediation agreement for court dispute highlighting the date of mediation and conditions of the mediation including confidentiality, fees, costs and legal status of the mediation.
https://docpro.com/doc1574/mediation-agreement-agree-to-mediate
2. Agreement to Settle - Mediation settlement agreement for dispute highlighting the mediation settlement amount, settlement date and other settlement terms as full and final settlement of the dispute.
https://docpro.com/doc1573/mediation-agreement-agree-to-settle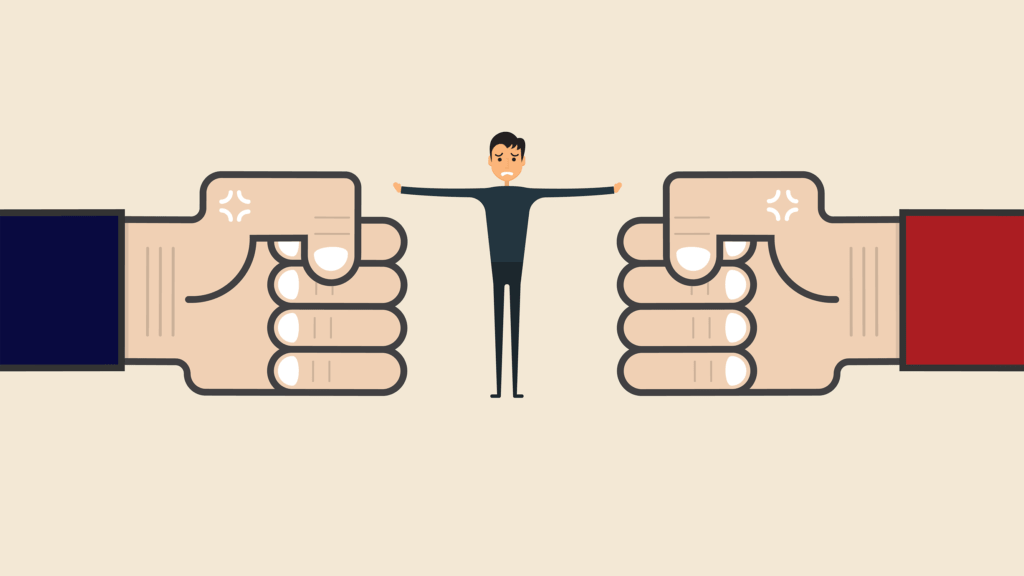 F. Mediation vs Arbitration
1. Advantage of Mediation over Arbitration
More Conciliatory - the neutral mediator hears both sides of the story out and acts as the peacemaker to facilitate a settlement between the parties. There is no winner or loser in a mediation. The mediator does not arbitrate, judge or decide on the merits of the case, but is there to help the parties to come to a win-win solution to settle the dispute. This may help to preserve the business relationship as opposed to turning it into a bitter feud in a contested arbitration.
Flexible Solutions - mediation generally allows for more flexible remedies with the agreement of the parties. The solutions are not necessarily monetary, a successful mediation often results in a settlement agreement between the parties that include arrangements not often imposed by the court or an arbitrator - such as change of policies or processes.
2. Advantage of Arbitration over Mediation
More Certainty - in situations where the merits are clear, for example, one party is at fault as a result of non-payment of debt, it may be preferable to have the arbitrator make a determination on the case and give an arbitral award that is binding on the parties. In a mediation, it may be more difficult for the parties to come to an agreement under such circumstances, or it may lead to an unfair "middle ground" that is unfavourable for the party not at fault.
Enforceability - parties are bound by the decision of the arbitrator through an arbitral award. As a more formal process similar to a trial, it results in decision [1]. Most countries have enacted arbitration laws to allow for enforcement of arbitral awards by local courts, including foreign arbitral awards in jurisdictions that are part of the New York Convention. A mediation agreement is simply a contract between the parties and the remedies for breach is no different from that of a breach of contract.
G. Negotiation
What is Negotiation?
Negotiation is a communication process between parties with the intention to reach an agreement that both parties are satisfied with. It will involve the examination of facts, bargaining and arguments from both sides.
This is different from the mediation as there is no need to appoint a neutral third party. It is usually done by the top executives of the parties (CEO, chairman or directors) who are authorised to settle on behalf of the companies.
H. Expert Determination
1. What is expert determination?
Expert determination is a process where disputes between parties are determined by one or more experts by agreement between the parties. The determination will be binding unless the parties agreed otherwise. The experts that are appointed are usually those who have specialised knowledge in relation to the issue.
The agreement will usually be found as a form of an expert determination clause in the contract which the dispute arises from. When a dispute arises, it can then be referred to as expert determination by means of a submission agreement between the parties.
2. Where to find the experts for expert determination?
One can appoint experts from bodies such as an institute of chartered accountants, institute of engineers, law society, medical doctors, valuers etc. Certain arbitration bodies, such as the ICC, also maintain a panel of experts that one can appoint in the case of expert determination.
I. What Form of Alternative Dispute Resolutions should you choose?
Alternative dispute resolution is completely voluntary (except for those where there is an arbitration clause in the contract) so parties are free to choose any form of alternative dispute resolution that they want.
Parties can take into account the following factors:
Contract: One should first refer to the contractual terms under which the dispute is arising as parties will be bound by their contracts to go for arbitration if there is an arbitration clause in their contracts.



Cross Border: One should take into account the domiciles of the parties in a cross-border dispute and how easily can a judgment, award or agreement can be enforced against a party in another jurisdiction.



Differences between each form of alternative dispute resolution: Arbitral awards and expert determination results are final and binding but settlements from mediation and negotiation are not. However, negotiations and mediations offer more freedom to parties to decide on the way they would like to settle and the agreement terms.
J. How to Draft Alternative Dispute Resolution Clauses?
For more information on alternative dispute resolutions and sample clauses, please refer to the introduction to alternative dispute resolution and sample clauses guide at:
https://docpro.com/doc305/introduction-to-alternative-dispute-resolution-and-sample-clauses-guide
For more samples of contractual clauses on dispute resolution/ settlements by alternative dispute resolution, please see (including clauses combining various forms of alternative dispute resolution methods - negotiation, mediation, followed by arbitration):
https://docpro.com/doc1478/alternate-dispute-resolutions-negotiation-expert-panel-mediation-arbitration-model-clauses
K. Are Lawyers Needed for Alternative Dispute Resolution?
Similar to court litigations, parties can represent themselves in alternative dispute resolutions if they are unable to afford or do not want legal representation. However, legal representation is generally recommended. This is because it is usually helpful for parties to have lawyers when the case involves complicated legal issues that the parties may not be knowledgeable about.
Moreover, for parties who want to dispute binding foreign arbitral awards, they must turn to a legal court trial, where legal representation will thus become fundamental.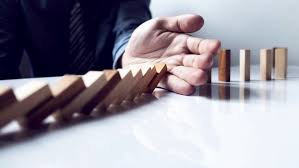 L. Where do I find Arbitrators or Mediators?
It is fundamental for the neutral third party (e.g. arbitrator, mediator) to be impartial and independent. Both parties need to agree to appoint the same arbitrator or mediator before carrying on with the alternative dispute resolution.
Arbitrators and mediators usually come from various professional backgrounds and have undergone training in arbitration and mediation skills and techniques. They have to meet accreditation requirements covering knowledge and skills in fundamental laws, practices, negotiation and dispute resolution.
They are also required to abide by a Code of Practice and have substantive experience. The qualification/accreditation organisations will handle the complaints against the arbitrators and mediators.
There are organisations around the world that provide lists of arbitrators and mediators that one can appoint, e.g. in the UK, one can find a list of arbitrators from the London Court of International Arbitration, Chartered Institute of Arbitrators etc.
ADR Organisations that provide a list of arbitrators and mediators of different countries:
Australia
Australian Centre for International Commercial Arbitration (ACICA)
Resolution institute
United Kingdom
ADR Chambers
Chartered Institute of Arbitrators:
Civil Mediation Council
United States
United States Arbitration and Mediation
United States Council for International Business
National Arbitration and Mediation
India
The International Centre for Alternative Dispute Resolution
Indian Council of Arbitration
Canada
Canadian Chamber of Commerce
ADR Chambers
Canadian Arbitration Association
ADR Institute of Canada
Hong Kong
Hong Kong Bar Association
Law Society of Hong Kong
Hong Kong International Arbitration Centre
Singapore
Singapore International Arbitration Centre
The Singapore Institute of Arbitrators
Singapore International Mediation Centre
Singapore Mediation Centre
Singapore International Mediation Institute
International
M. What will be the Applicable Law for Alternative Dispute Resolution?
The governing law that is applied during alternative dispute settlement processes is usually the governing law of the contract.
If the contract is governed by foreign law, parties may be required to find an expert witness to give evidence in order to find the applicable principles of foreign law for the arbitral tribunal.
If the contract is silent on what the governing law is for the contract, the contract should be governed by its putative proper law as determined by Conflicts of Laws principles and agreed by the parties.
In the case of an arbitration, the tribunal itself will determine what the law is. It is therefore recommended to include in any agreement the specific governing law and jurisdiction for dispute resolution to prevent any misunderstandings.
N. How will the Arbitral Award / Mediation / Settlement be Enforced in Another Country / Jurisdiction?
1. Settlement by Mediation / Negotiation
For settlement by mediation/negotiation, the enforcement of any settlement agreement agreed by the parties is no different from enforcing any other contract under Contract Law. So one should be careful in selecting the governing law, jurisdiction or arbitration and exclusive or non-exclusive jurisdiction when preparing the settlement agreement to ensure that it can be properly enforced overseas.
The lack of an effective method of enforcement for settlement is a major impediment to international mediation. The parties in international commercial disputes may not make full use of mediation given the risk that any outcome might be unenforceable. The parties may prefer to resort to arbitration where there is a higher possibility of enforcement in cross-border disputes.
2. Arbitral Award
The Convention on the Recognition and Enforcement of Foreign Arbitral Awards (1958), also known as the New York Convention, is one of the key instruments in international arbitration. The New York Convention recognizes and enforces foreign arbitral awards and court referrals to arbitrate. Below is a list of countries/ jurisdictions that have ratified the New York Convention:
New York Convention Countries / Member States
If your country is a signatory to the New York Convention, foreign awards will be enforceable in your country regardless of where the arbitral award was handed down. For some courts, when handling arbitral awards handed down by foreign arbitration tribunals, they will only carry out a nominal examination of the arbitral awards with minimal intervention to see if the arbitral award is going against legal procedures or is legally incorrect.
In many cross-border transactions, arbitrations are generally preferred over courts if both parties are from New York Convention member states. This is not only because of the lower costs of arbitrations, but it is generally easier to enforce an arbitral award between New York Convention member states than a judgment from courts.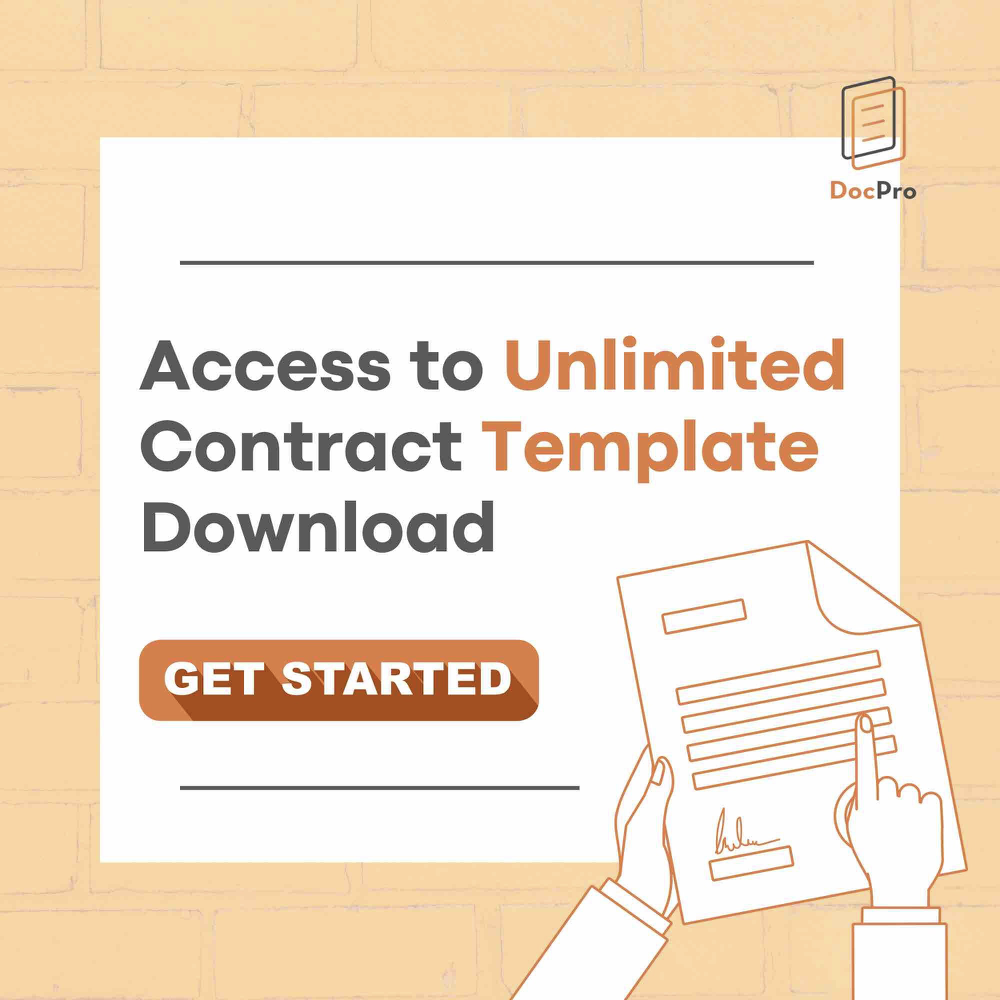 Frequently Asked Questions (FAQ)


1. Should Start-ups and SMEs choose Mediation or Arbitration?
Bryant H. Dunivan Jr. opined that mediation may be a better choice but it depends on their goals as well [2]. Given the relatively higher costs generated by civil procedure, both mediation and arbitration are still good alternative choices for parties to settle disputes.
2. If one dispute has already been mediated by a third party, can it be arbitrated again?

Generally, there are no limits prescribed on the amount of times parties mediate a dispute; however, in the case of arbitration, a dispute is not arbitrated again since arbitration usually results in a decision that is final and binding [3].
[1]: Anderson Franco, Esq., a San Francisco litigation lawyer at www.AndersonFranco.com
[2]: Bryant H. Dunvian Jr., Attorney at Owen & Dunivan, PLLC
[3]: Anderson Franco, Esq., a San Francisco litigation lawyer at www.AndersonFranco.com
Please note that this is just a general summary of the position under common law and does not constitute legal advice. As the laws of each jurisdiction may be different, you may want to speak to your lawyer.