Trademark is one of the most important intellectual properties that is ought to be protected. Yet it is estimated that less than 10% of the trademarks used by small businesses have been registered. The reasons are:
High Cost - it is expensive to hire a lawyer or a trademark agent to register a trademark, let alone if you want to register your trademark in more than one class;
High Failure Rate - more than half of trademark registrations failed because of objections from other trademark owners with similar marks in the same class; and
Complexity and Time-Consuming - it is not easy to file a trademark application by yourself, especially if you are not familiar with the process. Once you have filed, you will need to wait a few months to hear back from the Trademark office.
This guide will take you through the basics of trademark registration and the renewal process. It will help you save costs by doing your own filings, as well as increasing your chance of success through simple checks on registration. It explains complex legal jargon in simple terms to help you understand the process better.
Why do you need to Register your Trademark?
Trademark registration protects the image and reputation of a trademark owner, and it is most common for a business that contains a logo or signature characteristic on their product to obtain a trademark. It is important to get the trademark registration process right the first time to prevent someone else from beating you to it since a registration tends to be taken seriously, and it affords the trademark owner certain advantages in court. Also, if enforcement is sought on an online platform, like Amazon and Etsy, it will be more effective for any protection action taken[1].
For instance, in China, the trademark is given to whoever is to first file a trademark, regardless of whether you have been using the trademark in the first place. As such, many international brands like AirJordan and New Balance lost their trademarks to local companies in China. If the initial trademark registration process was not done correctly, a trademark squatter might seize the opportunity and register the trademark first. Once a business has registered its trademark, it can also prevent unauthorised parties from selling or dealing with goods using their trademarks.
Before delving into this guide, as a starting point, you might want to read our guide to intellectual property to see which type of IP rights you would like to obtain:
4 Types of Intellectual Property and How To Protect Them

Step 1: Ensure your Trademark is Registrable
What is a registrable trademark?
The first step to registering a trademark is to ensure that your trademark is registrable. Depending on your jurisdiction, each trademark has different requirements; for instance, to obtain a trademark in China, your logo must be in 'good faith' and cannot contain elements that are against socialist values.

For most common law jurisdictions, a trademark is registrable as long as it meets these criteria:

(1) The trademark is not identical or similar to another person's trademark, business name, or domain name which could confuse an average consumer;


(2) The trademark does not contain a family name, a descriptive sign or is a generic term without distinctive character.

(3) The trademark must be a sign that is distinguishable and capable of graphical representation
Hasbro has trademarked their playdough taste and Tiffany has trademarked their specific shade of turquoise.

My mark might be rejected because it is non-distinctive, what should I do?


A trademark can be rejected if it contains:
Ordinary names for the goods or services (e.g. 'Burger' for burger joint)
Highly descriptive terms on the goods or services (e.g. 'Slimy' for slime);
Common terms used in the industry (e.g. 'Chips' for computer ware);
Laudatory words or slogans (e.g. 'Delicious chocolate cake' for sacher torte).
The most obvious strategy is to change the design of your trademark.

However, if you really want to register a non-distinctive trademark, you might wish to gather evidence to show that your trademark has become distinctive after a long period of use. This means that your trademark has developed a secondary meaning and has become recognised as a brand/type of good. It shows that your non-distinctive trademark has, in fact, become distinctive over time and is therefore registrable.
For instance, although 'Apple' has a primary meaning of being a pome fruit, it has also developed a secondary meaning as a technology titan.


My mark is similar to a previous mark, what should I do?

Are you trying to register your mark in the same class(es) as a previous mark (see Step 2 below)? If the class(es) you are trying to register are sufficiently distinct from those of a previous mark, then this might not be an issue.
The trademark registry might allow you to use a similar mark if you can show a letter of consent by the original trademark owner which allows you to obtain a similar design.
For a trademark license template, please refer to:
Trademark Licence Use of Trademark Application

Alternatively, for jurisdictions such as Hong Kong and Australia, you can use a similar design as long as you can provide evidence of honesty of concurrent use.
That is, you can use a trademark that is similar to a cited mark (an old mark) as long as you can prove that (1) you have used the logo for a long time, and (2) you have used the logo before the application for registration of the cited mark.
First to Use vs. First to File

Different countries follow different systems in determining the priority of trademark registrations.
1. First to Use
Countries like the US, Canada, Australia, New Zealand, India, Hong Kong and Singapore follow a "First to Use" system in trademark registration. This means that the first commercial user of the trademark has priority over the ownership right of the others.
This is regardless of whether the trademark has been registered, that said, registration of the mark is recommended and absolutely beneficial. To register in a "First to Use" jurisdiction, you will need to demonstrate that you have been commercially using the trademark (merely inventing the mark is insufficient).
2. First to File
Most countries around the world, like China, the European Union, the United Kingdom, Japan, Korea and Taiwan follow a "First to File" system in trademark registration. This means that the first applicant to apply for registration of a trademark has priority over the ownership right of others, regardless of use.
No evidence of use is required for registration, also making it easier to administer, since it is easy to determine who is the first application of a particular trademark.
Except for China, most countries that adopt a "First to File" system would still recognise to varying degrees the goodwill built up by a prior creator and user of the trademark. China takes a more extreme approach in implementing the "First to File" system and gives the first registrant an inarguable sole right to the trademark in China.
As such, well-known international brands such as Air Jordan and New Balance are frequently required to pay huge compensations to local copycats for infringing their "First to File" trademarks in China.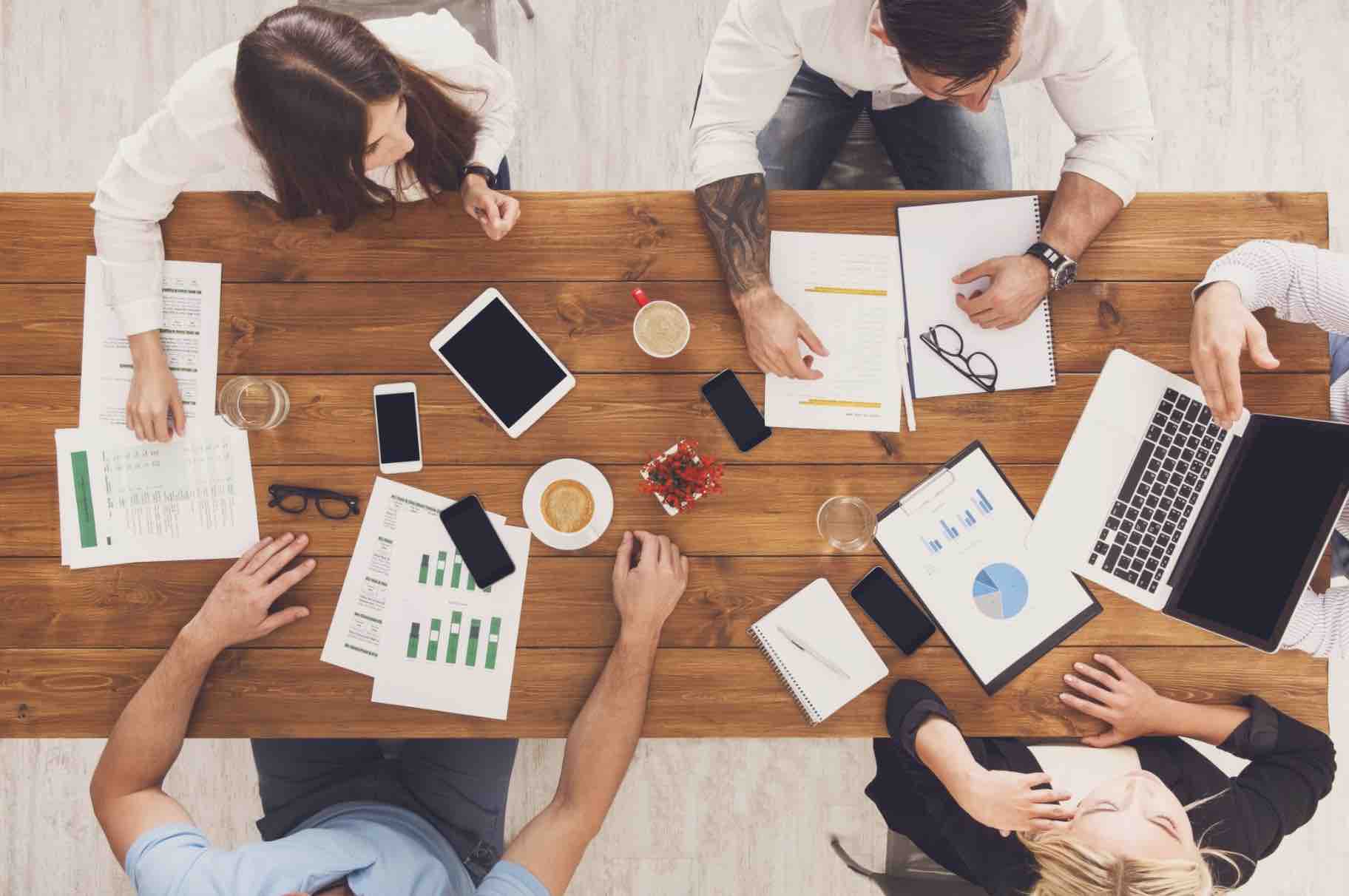 Step 2: Check the Trademark Classes List
Trademarks are normally registered in different classes according to the type of goods, e.g. Louis Vuitton might register its logo in clothing, and Patek Philippe will register its trademark in watches.
You should carefully select the relevant class when filing an application. If you want to have more protection on your trademark, you might wish to register your logo in a wide spectrum of classifications.
The downsides of registering for many classes are:
it costs more to register for each additional class, and
the more class(es) you try to register for, the more likely that there may be an objection from another trademark owner.
It is possible to register a trademark with a previous similar mark design as long as the prior mark is not registered in a related class.


What are the 45 Trademark Classes?
Under the 2020 version of the 11th edition of the Nice Classification by the World Intellectual Property Organization (WIPO), there are 45 trademark classes. Class 1 – 39 covers types of goods, and Class 40-45 covers types of services.
| | |
| --- | --- |
| Trademark Classification | Products covered |
| Class 1 | Chemicals for use in industry, science and photography, agriculture, horticulture and forestry; unprocessed artificial resins, unprocessed plastics; fire extinguishing and fire prevention compositions; tempering and soldering preparations; substances for tanning animal skins and hides; adhesives for use in industry; putties and other paste fillers; compost, manures, fertilizers; biological preparations for use in industry and science. |
| Class 2 | Paints, varnishes, lacquers; preservatives against rust and against deterioration of wood; colourants, dyes; inks for printing, marking and engraving; raw natural resins; metals in foil and powder form for use in painting, decorating, printing and art. |
| Class 3 | Non-medicated cosmetics and toiletry preparations; non-medicated dentifrices; perfumery, essential oils; bleaching preparations and other substances for laundry use; cleaning, polishing, scouring and abrasive preparations. |
| Class 4 | Industrial oils and greases, wax; lubricants; dust absorbing, wetting and binding compositions; fuels and illuminants; candles and wicks for lighting. |
| Class 5 | Pharmaceuticals, medical and veterinary preparations; sanitary preparations for medical purposes; dietetic food and substances adapted for medical or veterinary use, food for babies; dietary supplements for human beings and animals; plasters, materials for dressings; material for stopping teeth, dental wax; disinfectants; preparations for destroying vermin; fungicides, herbicides. |
| Class 6 | mainly unwrought and partly wrought common metals, including ores, as well as certain goods made of common metals. |
| Class 7 | Machines, machine tools, power-operated tools; motors and engines, except for land vehicles; machine coupling and transmission components, except for land vehicles; agricultural implements, other than hand-operated hand tools; incubators for eggs; automatic vending machines. |
| Class 8 | Hand tools and implements, hand-operated; cutlery; side arms, except firearms; razors. |
| Class 9 | Scientific, research, navigation, surveying, photographic, cinematographic, audiovisual, optical, weighing, measuring, signalling, detecting, testing, inspecting, life-saving and teaching apparatus and instruments; apparatus and instruments for conducting, switching, transforming, accumulating, regulating or controlling the distribution or use of electricity; apparatus and instruments for recording, transmitting, reproducing or processing sound, images or data; recorded and downloadable media, computer software, blank digital or analogue recording and storage media; mechanisms for coin-operated apparatus; cash registers, calculating devices; computers and computer peripheral devices; diving suits, divers' masks, earplugs for divers, nose clips for divers and swimmers, gloves for divers, breathing apparatus for underwater swimming; fire-extinguishing apparatus. |
| Class 10 | Surgical, medical, dental and veterinary apparatus and instruments; Artificial limbs, eyes and teeth; orthopaedic articles; suture materials; therapeutic and assistive devices adapted for the disabled; massage apparatus; apparatus, devices and articles for nursing infants; sexual activity apparatus, devices and articles. |
| Class 11 | Apparatus and installations for lighting, heating, cooling, steam generating, cooking, drying, ventilating, water supply and sanitary purposes. |
| Class 12 | Vehicles; apparatus for locomotion by land, air or water. |
| Class 13 | Firearms; ammunition and projectiles; explosives; fireworks. |
| Class 14 | Precious metals and their alloys; Jewellery, precious and semi-precious stones; horological and chronometric instruments. |
| Class 15 | Musical instruments; music stands and stands for musical instruments; conductors' batons. |
| Class 16 | mainly paper, cardboard and certain goods made of those materials, as well as office requisites. |
| Class 17 | Unprocessed and semi-processed rubber, gutta-percha, gum, asbestos, mica and substitutes for all these materials; Plastics and resins in extruded form for use in manufacture; packing, stopping and insulating materials; flexible pipes, tubes and hoses, not of metal. |
| Class 18 | Leather and imitations of leather; Animal skins and hides; Luggage and carrying bags; umbrellas and parasols; walking sticks; whips, harness and saddlery; collars, leashes and clothing for animals |
| Class 19 | Materials, not of metal, for building and construction; rigid pipes, not of metal, for building; asphalt, pitch, tar and bitumen; transportable buildings, not of metal; monuments, not of metal. |
| Class 20 | Furniture, mirrors, picture frames; containers, not of metal, for storage or transport; unworked or semi-worked bone, horn, whalebone or mother-of-pearl; shells; meerschaum; yellow amber. |
| Class 21 | Household or kitchen utensils and containers; cookware and tableware, except forks, knives and spoons; combs and sponges; brushes, except paintbrushes; brush-making materials; articles for cleaning purposes; unworked or semi-worked glass, except building glass; glassware, porcelain and earthenware. |
| Class 22 | Ropes and string; nets; tents and tarpaulins; awnings of textile or synthetic materials; sails; sacks for the transport and storage of materials in bulk; padding, cushioning and stuffing materials, except of paper, cardboard, rubber or plastics; raw fibrous textile materials and substitutes therefor. |
| Class 23 | Yarns and threads for textile use. |
| Class 24 | Textiles and substitutes for textiles; household linen; curtains of textile or plastic. |
| Class 25 | Mainly clothing, footwear and headwear for human beings. |
| Class 26 | Lace, braid and embroidery, and haberdashery ribbons and bows; buttons, hooks and eyes, pins and needles; artificial flowers; hair decorations; false hair. |
| Class 27 | Carpets, rugs, mats and matting, linoleum and other materials for covering existing floors; wall hangings, not of textile. |
| Class 28 | Games, toys and playthings; video game apparatus; gymnastic and sporting articles; decorations for Christmas trees. |
| Class 29 | Meat, fish, poultry and game; meat extracts; preserved, frozen, dried and cooked fruits and vegetables; jellies, jams, compotes; eggs; milk, cheese, butter, yoghurt and other milk products; oils and fats for food. |
| Class 30 | Coffee, tea, cocoa and artificial coffee; rice, pasta and noodles; tapioca and sago; flour and preparations made from cereals; Bread, pastries and confectionery; chocolate; ice cream, sorbets and other edible ices; Sugar, honey, treacle; yeast, baking-powder; salt, seasonings, spices, preserved herbs; vinegar, sauces and other condiments; ice (frozen water). |
| Class 31 | Raw and unprocessed agricultural, aquacultural, horticultural and forestry products; raw and unprocessed grains and seeds; fresh fruits and vegetables, fresh herbs; Natural plants and flowers; bulbs, seedlings and seeds for planting; live animals; foodstuffs and beverages for animals; malt. |
| Class 32 | Beers; non-alcoholic beverages; mineral and aerated waters; fruit beverages and fruit juices; syrups and other non-alcoholic preparations for making beverages. |
| Class 33 | Alcoholic beverages, except beers; alcoholic preparations for making beverages. |
| Class 34 | Tobacco and tobacco substitutes; cigarettes and cigars; electronic cigarettes and oral vaporizers for smokers; smokers' articles; matches. |
| Class 35 | Advertising; business management; business administration; office functions. |
| Class 36 | Insurance; financial affairs; monetary affairs; real estate affairs. |
| Class 37 | Building construction; repair; installation services |
| Class 38 | Telecommunications. |
| Class 39 | Transport; packaging and storage of goods; travel arrangement. |
| Class 40 | Treatment of materials. |
| Class 41 | Education; providing of training; entertainment; sporting and cultural activities. |
| Class 42 | Scientific and technological services and research and design relating thereto; industrial analysis and industrial research services; design and development of computer hardware and software. |
| Class 43 | Services for providing food and drink; temporary accommodation. |
| Class 44 | Medical services; veterinary services; hygienic and beauty care for human beings or animals; agriculture, horticulture and forestry services. |
| Class 45 | Legal services; security services for the physical protection of tangible property and individuals; personal and social services rendered by others to meet the needs of individuals. |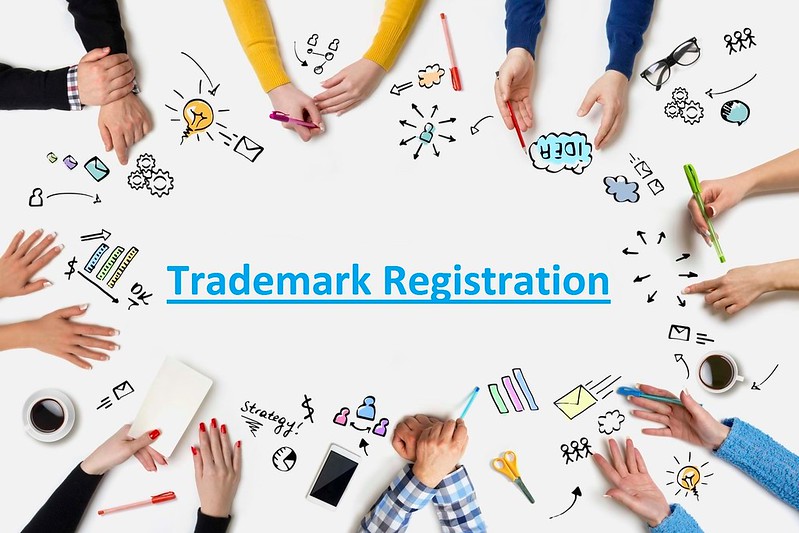 Step 3: Register your trademark with the relevant Trademark Registry


Why do I have to register?

Registered trademarks are protected by law, and unregistered trademarks are protected by common law. Given that statutory law offers greater protection over your Intellectual Property rights, it is in general better to register one's trademark. For instance, a registered trademark can sue another copycat for trademark infringement which in turn protects your intellectual property right.
As with most other intellectual property rights, trademark registrations need to be made to each country or jurisdiction separately. The trademark registry of each jurisdiction will independently assess whether it will register a trademark in that jurisdiction (e.g. if there is a similar mark already registered in the jurisdiction).
For a trademark application letter, please refer to:
Trademark Registration Application Letter
International Trademark Registration - Madrid System
As it is a hassle and expensive process to go through the trade registration process locally with different countries, the Madrid system offers a convenient and economical solution to register and manage trademarks around the world. By submitting one single application and paying one set of fees, you can apply for protection in as many as 123 countries. You can also modify, update or expand your global trademark portfolio through a centralised system.
The fees for applying for international registration under the Madrid system include:
Basic expenses;
Supplementary fees for each designated jurisdiction; and
Surcharges for trademark exceeding three classes.
You can submit your application under the Madrid System through WIPO:
https://www.wipo.int/madrid/application-assistant/
For a list of jurisdictions covered by the Madrid system, please refer to:
https://www.wipo.int/export/sites/www/treaties/en/documents/pdf/madrid_marks.pdf

What is a trademark infringement?
If there is:
(1) unauthorised use of a logo or mark similar or identical to a registered mark, which is
(2) a similar or identical type of goods (e.g. registered under the same classification), and
(3) confuses consumers,
then there is a trademark infringement.

Unauthorised use means:
Using the mark on the goods or the packaging;
Using the mark on business papers or advertisement
Selling the goods or putting the goods in the market
Stocking the goods for sale
Supply services
Importing or exporting goods
For a well-known mark (such as McDonald's or Coca-Cola), trademark infringement extends to the use of dissimilar goods or services, if the use takes unfair advantage of or is detrimental to the distinctive character or repute of the well-known mark.
How much does it cost to register a trademark?
Trademark registration fees vary across jurisdictions.
For the sake of your convenience, DocPro has tabularized trademark registration fees in multiple countries for you:


Jurisdiction

Trademark registration fees

Hong Kong

HK$2,000 per mark plus HK$1,000 per each additional class of goods or service

United Kingdom

£200 per trademark application
£40 plus WIPO fees for international registration

South Korea

Application fees
KRW$ 62000 for each class (Electronic submission)

KRW$ 72000 for each class (Paper submission)

Registration fees:
KRW$ 211000 plus KRW$ 2000 for each additional class of goods or service (one-time payment)
KRW$ 132000 plus KRW$ 1000 for each additional class of goods or service (payment in two instalments)

Japan

Trademark application
¥3,400 + ¥8,600 per classification

Defensive mark application*
¥6,800 + ¥17,200 per classification

India

Application by a company/trust/partnership
INR$10000 (Paper submission)

INR$9000 (Electronic submission)

Application by start-up/SME
INR$5000 (Paper submission)
INR$4500 (Electronic submission)

Singapore

Manual Filing
S$ 374 per class

Online Filing
S$ 240 per class (for trademark class fully adopted from pre-approved database)

S$341 per class (for trademark class not fully adopted from pre-approved database)
* A form of trademark that prevents trademark infringement, usually obtained by the owner of a well-known trademark
How long does a Trademark Last?
Trademark protection normally lasts 10 years in most countries, but it may vary from country to country depending on the trademark law of the jurisdiction where it is registered.
Almost all major jurisdictions have trademark protection periods lasting for 10 years except for the following:
Macau and Nigeria have protection periods of 7 years.
Pakistan has a protection period of 7 years before 2004 and 10 years after 2004.
Canada has a protection period of 15 years before 2019 and 15 years after 2019.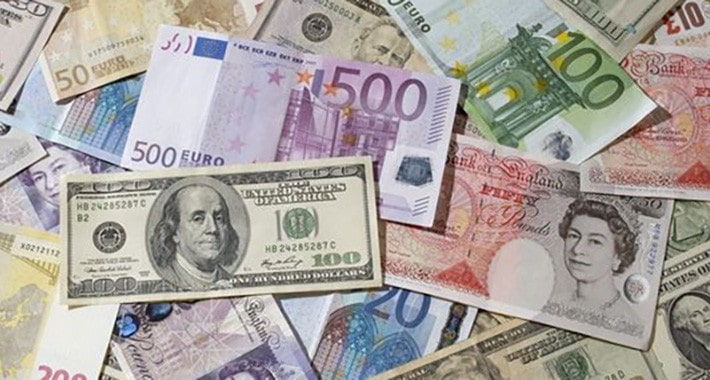 Trademark Renewal
Trademark renewal is a relatively simple process compared with trademark registration. In some countries (in particular, the First-to-Use countries), failure to use a trademark for a period of time will result in the abandonment of the mark. As such, some jurisdictions may ask for evidence of use in the trademark renewal process. For example, in the US, the trademark can only be renewed if it can be shown that it is still being used between the 5th and the 6th year after it was registered.
In most jurisdictions, the renewal and reinstatement dates of registration start from the date of expiry of the previous trademark registration. The validity of renewal is usually identical for the same protection period as the original trademark registration, which is usually 10 years.
A renewal fee (including the fee for each class in the multi-class renewal) is required to be paid to the registrar. Late renewal is still accepted if done within the next 6 months of expiry (with penalties), and trademark protection would still apply during the late period. In most jurisdictions, if the trademark is not renewed within 6 months after expiry, the trademark will be removed from the register. Renewal after 6 months will generally be treated as a new trademark application.
In most countries, the trademark registrar will send a renewal reminder to the owner prior to expiration. If the trademark is not renewed after expiration, the registrar may publish a list of unrenewed registrations. Similarly, once the trademark is removed from the trademark registry due to non-renewal, the registrar will publish a notice of deletion of the trademark.
As trademark squatters may register your trademark and blackmail you with an exorbitant transfer fee for missing your trademark renewal period, it is of fundamental importance that you remember to renew your trademark every 10 years. You may want to appoint a trademark agent to conduct the trademark renewal process for you in case you forget.
Frequently Asked Questions
1. What are the differences between the ® and ™ symbols?
The ® symbol is used for registered trademarks, while the TM symbol is used for unregistered trademarks. Trademarks are protectable even if they are not registered in the U.S., since use rather than registration determines trademark rights [2].
2. How many classes will a new trademark be registered for in general?
Marc P. Misthal, a trademark attorney at Gottlieb, Rackman & Reisman, P.C. opined that it depends on the goods/services for which the mark is being used, and what type of protection is being sought. A client who is cost-sensitive is more likely to file for just one class.
3. What does the Madrid System protect?
Using the Madrid system, business owners can protect their trademarks in every country that is a member of the treaty with a single international trademark application. Thus, once a trademark has been registered in the country of origin, all other countries in the Madrid System will automatically grant the trademark due protection in their business territories as well.
[1]: Marc P. Misthal, a trademark attorney at Gottlieb, Rackman & Reisman, P.C
[2]: Marc P. Misthal, a trademark attorney at Gottlieb, Rackman & Reisman, P.C
[3]: Riley Beam, a managing attorney at Douglas R. Beam

Please note that this is just a general summary of the trademark registration process and does not constitute legal advice. As the laws of each jurisdiction may be different, you may want to speak to your local legal adviser.