Going through a divorce is complex on top of being a big emotional burden. This resource is designed to help put you at ease regarding your divorce arrangements.
Using a divorce agreement template will allow you to be confident that the main requirements for divorce are met. Learn more below about how to navigate a divorce agreement and its contents.
I. What is a divorce agreement?
A divorce agreement is a written document between divorcing spouses that outlines the specific arrangements both parties agree to effect upon divorce. It is significant as it touches on important issues such as the division of property or the nature of child custody.
In most jurisdictions, divorce agreements must be reviewed by the courts to ensure that terms and arrangements are fair to each party. Hence, divorcing spouses must keep in mind that what is agreed in the document may not be the final say if the courts are not satisfied with the nature of any arrangements.
A divorce agreement may alternatively be known as any of the following:
Separation Agreement

Divorce Decree

Divorce Settlement Agreement

Property Settlement Agreement

Mediated Separation Agreement
II. Can I write my own divorce agreement?
Contrary to popular belief, it is possible to write your own divorce agreement or even file for divorce without a lawyer. However, before you do so, please make sure you are clear on the advantages and disadvantages of not contracting a divorce lawyer's services.
We would encourage you to consider writing your own divorce agreement or to use a divorce agreement template if you and your spouse are in agreement on the terms of the divorce. If both parties are unable to see eye to eye on different terms of the arrangement, a lawyer can be useful to mediate between both parties and ensure that terms are clear and transparent.
Even if you do end up contracting legal services, using a divorce agreement template can still be beneficial by preparing you with an outline before meeting with your divorce lawyer.
III. Components of a Divorce Agreement
A. Party Details and Information
The legal name of the two divorcing spouses whom the agreement is between must be clearly identified in the document.
In some jurisdictions like the United States, courts may take into consideration whether a party is a member of the armed forces when reviewing divorce petitions and agreements.
B. Marriage Details
The details of marriage such as the date and location it took place should be stated clearly, as well as the address of any cohabitation property where both spouses lived together.
Parties should also detail the date when they began living apart (separation date), which can be relevant to the next component (grounds for divorce).
C. Reasons / Grounds for Divorce
Divorces are characterised by the condition that marriage has "irretrievably broken down". To satisfy this requirement, one may have to provide a legal reason or ground for the divorce. The legal grounds for divorce vary by jurisdiction, so check with your local guidance to confirm which reason is most appropriate for your situation.
In some jurisdictions, it is possible to divorce without alleging fault against the other party. For example, in Hong Kong and Australia, it is now a legal ground for divorce if both spouses have lived apart / separately for a continuous period of at least 1 year.[1]
Notably, spouses can be considered living separately even when living under the same roof. You must be able to show that you did not behave intimately with your partner and wanted to separate - but were unable to do so for financial or other reasons.[2]
D. Child Custody
If you have a child/children, custody arrangements should be carefully discussed and set out in the agreement. These arrangements are important in framing the rights each parent enjoys in relation to the upbringing of their child(ren).
There are two types of custody:
Legal Custody: A parent with legal custody can make legal decisions on matters concerning their child. Examples include responsibility for the child's medical care, education, or religious affiliation.
It is important to determine the nature of custody arrangements for divorcing spouses, especially since it is possible for one parent to have sole legal/physical custody. A parent may also have "primary" physical custody which will give them physical custody of the children most of the time.
However, sole legal custody is typically not granted by the courts unless joint legal custody would be impracticable, or a parent is deemed incapable of custody.
Divorcing spouses should arrange a clear custody schedule, including provisions for any visitation arrangements. This refers to how often children will live with each of their parents and is based on the best interest of the child(ren) and the circumstances of the case.
Schedules may often be detailed to account for holidays, birthdays, or special vacation arrangements. Yet, divorcing spouses should take care to ensure that custody schedules are flexible such that they can last for a long term and avoid leading to future confusion.
E. Child Support
Both parties also need to agree on responsibility for the provision of child maintenance and generally must satisfy the court as to the fairness of the arrangement.
The court will look at a range of factors such as the family's standard of living before the breakdown of marriage, the needs of the child, or the financial status of each of the parties to the marriage. If one of the parties is the primary custodial parent, the other parent may also be obliged to contribute more towards child maintenance.
Hence, amounts cannot be arbitrarily determined, and courts may evaluate the basis of how an agreed amount was decided. Different jurisdictions may also have guidelines on determining appropriate amounts of child support.
F. Spousal Support / Alimony
Spousal support, also known as "alimony", is payment upon divorce from one spouse to the other. Similarly to child support, the courts will consider the financial position of each party to the marriage when determining whether or not to award spousal maintenance.
Typically, spousal maintenance is paid by the spouse with the higher income in periodic, regular payments. However, depending on the facts and circumstances of the case, this can also take other forms such as payment in lump sums. The sum to be awarded may also be impacted by the division of marital property or assets, which is covered in the next section.
Spousal support usually ends when the receiving spouse remarries or can be altered if parties apply to do so – typically after a change in circumstances.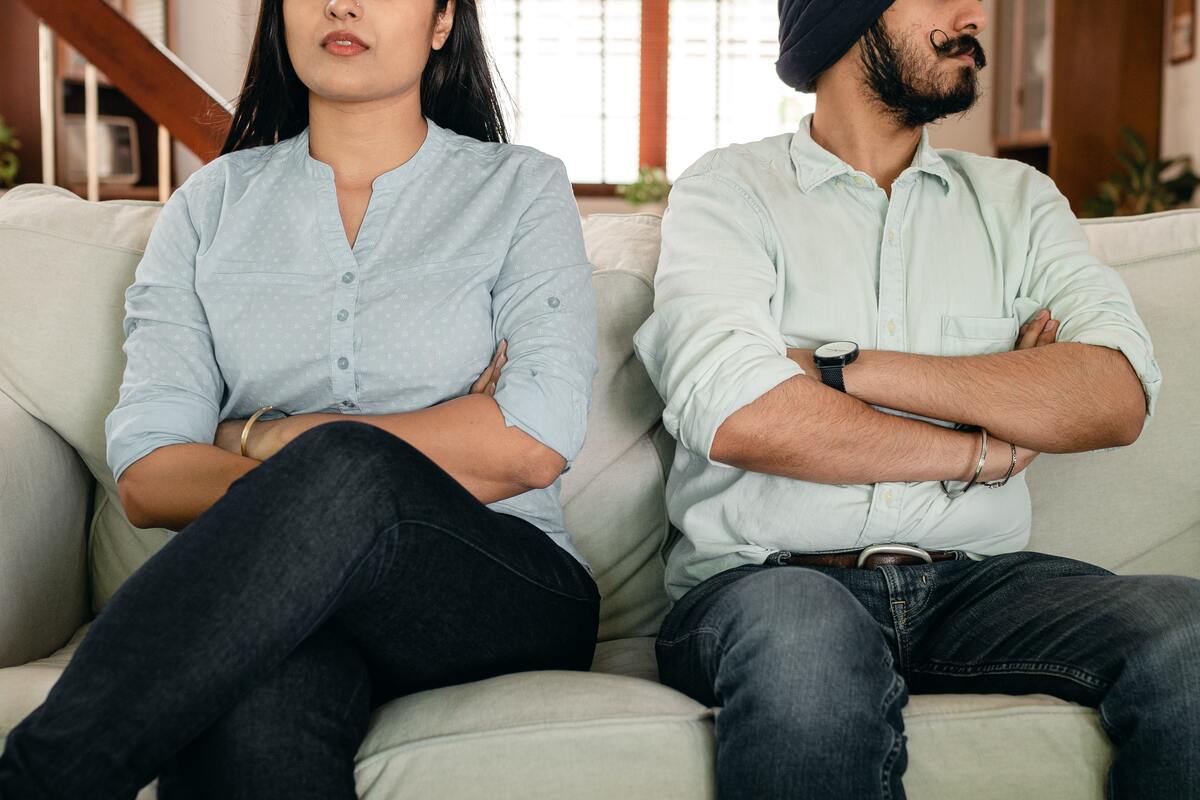 G. Division of Property / Assets
Parties should specify how different properties will be divided. This includes deciding what to do with any real estate such as the marital home, or any personal property such as furniture or accessories.
Divorcing spouses often choose to sell the marital home and split the profits. However, parties may also choose alternative arrangements such as owning the home jointly but allowing only one party to reside there.
Parties should take care to fully disclose all assets and financial information to avoid the risk of any future litigation or penalties.
H. Debts and Liabilities
Parties should declare and divide responsibility for any outstanding debts or liabilities. The distribution of any jointly shared insurance policies or bank accounts should also be outlined, as well as entitlement to any pension or retirement plans.
I. Governing Law
The jurisdiction of law governing the divorce agreement should be set out clearly, as it may entail different hosts of rules for your divorce proceedings.
For instance, in Hong Kong, the petitioner for divorce must be either:
Domiciled in Hong Kong,

Habitually resident in Hong Kong for three years preceding the date of the petition,

In possession of a substantial connection with Hong Kong at the date of the petition.
If the relevant requirements are satisfied, local law should apply to the agreement unless the parties agreed otherwise.
Frequently Asked Questions
Can I amend a divorce agreement?
Yes. If both parties are in mutual agreement, you can submit a modification agreement or supplemental agreement to record a change to the terms of your divorce agreement.
Some provisions may or may not be modifiable depending on the terms of your original agreement or the laws of your jurisdiction. In some such cases, parties may need to show that new arrangements are in the best interest of the child.
Will we be penalised if we do not strictly follow the agreed schedules in the divorce agreement? (Child support, spousal maintenance, etc.)
If you and your ex mutually decide to follow some other arrangement (e.g. paying spousal maintenance every two months instead of monthly), keep in mind that either of you will still be able to enforce the terms of the original Divorce Agreement if you wish.
Therefore, if you plan on making substantial changes to your agreement, make sure to effect this officially by modifying it in writing.
Do I need to stay in a different residence from my partner to satisfy the requirement of living separately?
Generally, in most jurisdictions, you do not need to stay in a different residence to satisfy the court that you are living "separately" from your partner. In Australia and Hong Kong, separation can be shown by a break in physical intimacy in the relationship or any behaviour which shows that you are not acting as a married couple.[3]
Related Documents
Child Custody Agreement: Used to set out conditions of child custody, visitation, or child support in case of divorce.
Please note that this is a general summary of the position under common law and does not constitute legal advice. As the laws of each jurisdiction may be different, you may wish to consult your lawyer.
[1] https://www.judiciary.hk/en/court_services_facilities/divorce.html#1
[2] https://www.legalaid.nsw.gov.au/publications/factsheets-and-resources/divorce-factsheet-3-separation-under-the-same-roof
[3] https://www.legalaid.nsw.gov.au/publications/factsheets-and-resources/divorce-factsheet-3-separation-under-the-same-roof