WHAT ARE ALTERNATIVE DISPUTE RESOLUTIONS TO COURT?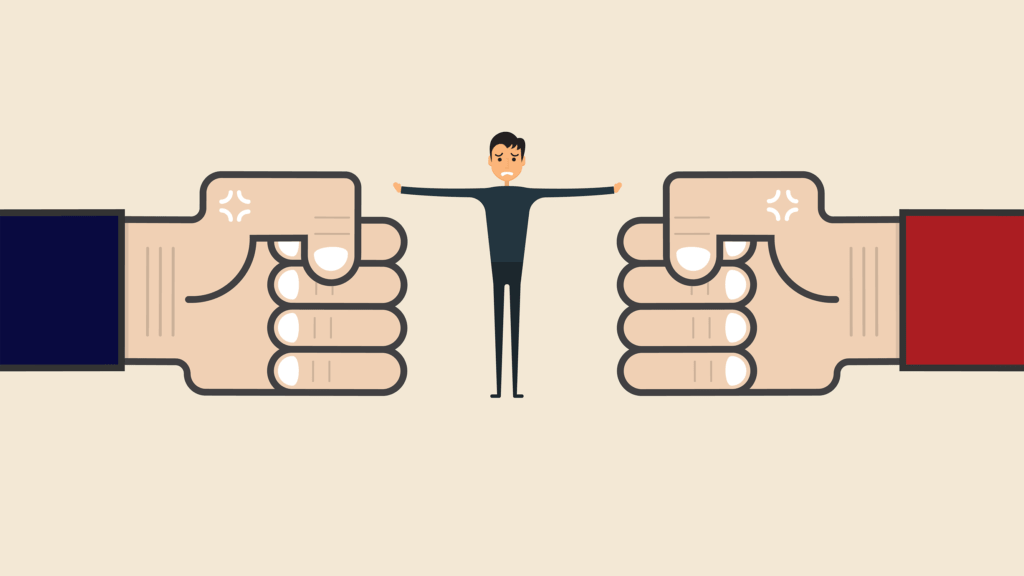 In the age of globalisation and commercialisation, it is more and more often that disputes arise between people and companies from around the world, whether they stem from disagreements in relation to contracts or conflicts arising from work execution etc. What remains essential in resolving such disagreements is to determine which mechanism one should choose to resolve the parties' disputes.
Traditionally, parties will go to the court to settle their disputes. However, the court legal system is rigid and inflexible, and may not lead to the best legal result that the parties are hoping for. In recent times, Alternative Dispute Resolution has become a more and more common and popular option for parties to settle their disputes without the need to go to court.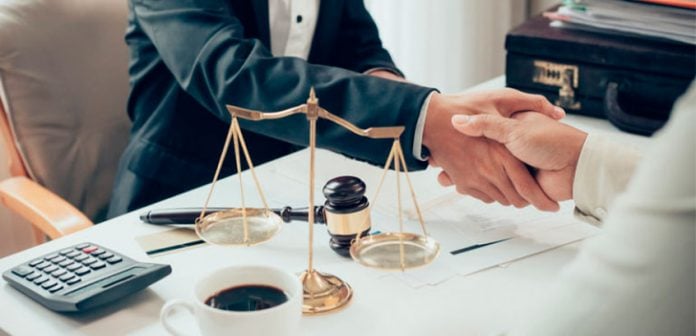 1. What is Alternative Dispute Resolution?
Alternative Dispute Resolution refers to a private, voluntary process of dispute settlement, where parties agree to appoint a neutral third party to help them settle their disputes.
2. Why should you consider Alternative Dispute Resolution?
The reason why people would agree to adopt alternative dispute resolution is because of the various advantages:
Time-saving as alternative dispute resolutions can be done in weeks/months whereas litigation through court can take years

Cost-saving because lawyers and experts are employed for a shorter period of time, so the fees for their work time are lower in comparison to the costs of court litigation; People who cannot necessarily afford court litigation can thus go for alternative dispute resolution instead

Parties have more control as apart from arbitration and expert determination, parties are not necessarily bound by the result of the alternative dispute resolution; Moreover, unlike in court, they have the opportunity to tell their own side of the story by themselves instead of through lawyers

Preserving relationships as alternative dispute resolutions are generally more about parties cooperating to work out a win-win solution rather than a legal battle

Confidentiality is preserved through alternative dispute resolution as private contractual terms and business practices are safeguarded in the alternative dispute resolution processes; private processes also preserve business relationships as company disputes are not brought to public light

Less stressful than court litigation as there is no need for court appearances and lawyers and the whole affair is more private (court litigation will usually be put on public record as well)

Flexible remedies as it is possible for alternative dispute resolution processes to make agreements/arrangements that courts may not enforce or order e.g. policy changes in a business/cross-border arbitration
3. What are the Types of Alternative Dispute Resolution?
There are various forms of alternative dispute resolution including arbitration, mediation, negotiation, and expert determination. The most common ones are arbitration and mediation.
A. Arbitration
What is arbitration?
Arbitration is a binding form of dispute resolution. Quite similar to court litigation, the arbitrator(s), instead of a court judge, will issue a final reward to the aggrieved party. The arbitral reward is final and binding on the parties and cannot be challenged except in exceptional circumstances. What is also distinguishing about arbitration is that arbitral awards made in one country can be enforceable through the courts of many countries around the world.
For an arbitration to take place, disputing parties must all agree to take their dispute to arbitration. The agreement is often made in the form of an arbitration clause in business contracts. Parties signing the contract will agree that any disputes arising from the contract will be heard by one or more private individual(s) who are acting as arbitrators. Even if parties try to go to court, the courts will normally stay the proceedings and force the parties to arbitrate instead to be in accordance with their contract.
Sample of Arbitration Clause:
"Any dispute shall be referred to and finally resolved by arbitration under the [relevant arbitration body] which Rules are deemed incorporated by reference into this clause. The arbitral tribunal shall consist of [1 or 3] arbitrator(s). The language of the arbitration shall be [English] and the seat and place of the arbitration shall be [venue].
Neither party shall be limited in the arbitration to the evidence or arguments previously put before the Panel to obtain its decision. The arbitrator[s] shall have full power to open up, review and revise any decision, approval, recommendation or determination made and the decision of any Expert Panel in respect of the Dispute referred to arbitration."
Arbitration agreement
Apart from using an arbitration clause, some parties may choose to sign an arbitration agreement if parties do not prefer to go to court when a dispute has arisen. This separate arbitration agreement is necessary if there is no arbitration clause in the original contract, as one party cannot unilaterally force another party to arbitrate.
The arbitration agreement provides the legal basis for the arbitrator's jurisdiction. Parties can modify or add on to the terms of the arbitration agreement by highlighting the applicable arbitration rules, venue and place of jurisdiction, and the binding nature of arbitration by express writing in the arbitration agreement.
The arbitration agreement is usually drafted in broad language, e.g. claims arising out of or in connection with a particular contract. The broadness of the term thus can cover both contractual or tort claims in relation to this contractual transaction.
B. Mediation
What is mediation?
Mediation is a process where an appointed third party (called a "mediator") will help disputing parties reach a settlement. Unlike an arbitrator, mediators do not provide legal advice but only facilitate the mediation process. S/he will help parties reach a mutually acceptable settlement by identifying possible solutions and reviewing the strengths and weaknesses of the two parties' claims during the mediational processes. The mediator will generally encourage parties to reach a mediation agreement during the mediational processes but is not given any power to impose a judgment, so the results of the mediation are not legally binding on the parties. The mediation settlement is therefore more of an agreement than an enforceable award/judgment.
Parties may choose mediation over an arbitration/litigation as it is more flexible. This is due to the unbinding-nature of the mediation processes. Moreover, the parties can put an end to the mediation at any time at their own discretion. However, if an agreement can be reached, the parties will sign a mediation agreement which is in turn binding on the parties.
C. Negotiation
What is negotiation?
Negotiation is a communication process between parties with the intention to reach an agreement that both parties are satisfied with. It will involve the examination of facts, bargaining and arguments from both sides. Different from the mediation, there is no need to appoint a neutral third party.
D. Expert Determination
What is expert determination?
Expert determination is a process where disputes between parties are determined by one or more experts by agreement between the parties. The determination will be binding unless the parties agreed otherwise. The experts that are appointed are usually those who have specialised knowledge in relation to the issue.
The agreement will usually be found as a form of an expert determination clause in the contract where the dispute arises from. When a dispute arises, it can then be referred to expert determination by means of a submission agreement between the parties.
4. What Form of Alternative Dispute Resolutions should you choose?
Alternative dispute resolution is completely voluntary (except for those where there is an arbitration clause in the contract) so parties are free to choose any form of alternative dispute resolution that they want.
Parties can take into account the following factors:
Contract: One should first refer to their contractual terms where the dispute is arising from as parties will be bound by their contracts to go for arbitration if there is an arbitration clause in their contracts.



Cross Border: One should take into account the domiciles of the parties in a cross border dispute and how easily can a judgment, award or agreement can be enforced against a party in another jurisdiction.



Differences between each form of alternative dispute resolutions:

Arbitral awards and expert determination results are final and binding but settlements from mediation and negotiation are not. However, negotiations and mediations offer more freedom to parties to decide on the way they would like to settle and the agreement terms.
5. How to Draft Alternative Dispute Resolution Clauses?
For more information on alternative dispute resolutions and sample clauses, please refer to the introduction to alternative dispute resolution and sample clauses guide at:
https://docpro.com/doc305/introduction-to-alternative-dispute-resolution-and-sample-clauses-guide
For more samples of contractual clauses on dispute resolution/ settlements by alternative dispute resolution, please see:
https://docpro.com/doc1478/alternate-dispute-resolutions-negotiation-expert-panel-mediation-arbitration-model-clauses
6. Are Lawyers Needed for Alternative Dispute Resolution?
Similar to court litigations, parties can represent him/herself in alternative dispute resolutions if they are unable to afford or do not want legal representation. However, legal representation is generally recommended. This is because it is usually helpful for parties to have lawyers when the case involves complicated legal issues that the parties may not be knowledgeable about.
Moreover, for parties who want to dispute binding foreign arbitral awards, they must turn to a legal court trial, where legal representation will thus become fundamental.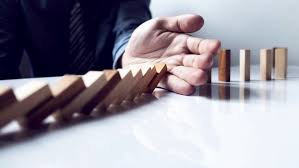 7. Where do I find Arbitrators or Mediators?
It is fundamental for the neutral third party (e.g. arbitrator, mediator) to be impartial and independent. Both parties need to agree to appoint the same arbitrator or mediator before carrying on with the alternative dispute resolution.
Arbitrators and mediators usually come from various professional backgrounds and have undergone training in arbitration and mediation skills and techniques. They have to meet accreditation requirements covering knowledge and skills in fundamental laws, practices, negotiation and dispute resolution. They are also required to abide by a Code of Practice and have substantive experience. The qualification / accreditation organisations will handle the complaints against the arbitrators and mediators.
There are organisations around the world that provide lists of arbitrators and mediators that one can appoint, e.g. in the UK, one can find a list of arbitrators from the London Court of International Arbitration, Chartered Institute of Arbitrators etc. Below is a non-exhaustive list of common organizations that provide a list of arbitrators and mediators of different countries:
Australia
Australian Centre for International Commercial Arbitration (ACICA)
Resolution institute
United Kingdom
ADR Chambers
Chartered Institute of Arbitrators:
Civil Mediation Council
United States
United States Arbitration and Mediation
United States Council for International Business
National Arbitration and Mediation
India
The International Centre for Alternative Dispute Resolution
Indian Council of Arbitration
Canada
Canadian Chamber of Commerce
ADR Chambers
Canadian Arbitration Association
ADR Institute of Canada
Hong Kong
Hong Kong Bar Association
Law Society of Hong Kong
Hong Kong International Arbitration Centre
Singapore
Singapore International Arbitration Centre
The Singapore Institute of Arbitrators
Singapore International Mediation Centre
Singapore Mediation Centre
Singapore International Mediation Institute
International
8. What will be the Applicable Law for Alternative Dispute Resolution?
The governing law that is applied during alternative dispute settlement processes is usually the governing law of the contract.
If the contract is governed by foreign law, parties may be required to find an expert witness to give evidence in order to find the applicable principles of foreign law for the arbitral tribunal.
If the contract is silent on what the governing law is for the contract, the contract should be governed by its putative proper law as determined by Conflicts of Laws principles and agreed by the parties. In case of an arbitration, the tribunal itself will determine what the law is. It is therefore recommended to include in any. agreement the specific governing law and jurisdiction for dispute resolution to prevent any misunderstandings.
9. How will the Arbitral Award / Mediation / Settlement be Enforced in Another Country / Jurisdiction?
A. Settlement by Mediation / Negotiation
For settlement by mediation / negotiation, the enforcement of any settlement agreement agreed by the parties is no different from enforcing any other contract under Contract Law. So one should be careful in selecting the governing law, jurisdiction or arbitration and exclusive or non-exclusive jurisdiction when preparing the settlement agreement to ensure that it can be properly enforced overseas.
The lack of an effective method of enforcement for settlement is a major impediment to international mediation. The parties in international commercial disputes may not make full use of mediation given the risk that any outcome might be unenforceable. The parties may prefer to resort to arbitration where there is a higher possibility of enforcement in cross-border disputes.
B. Arbitral Award
The Convention on the Recognition and Enforcement of Foreign Arbitral Awards (1958), also known as the New York Convention, is one of the key instruments in international arbitration. The New York Convention recognizes and enforces foreign arbitral awards and court referrals to arbitrate. Below is a list of countries/ jurisdictions that have ratified the New York Convention:
New York Convention Countries / Member States
If your country is a signatory to the New York Convention, foreign awards will be enforceable in your country regardless of where the arbitral award was handed down. For some courts, when handling arbitral awards handed down by foreign arbitration tribunals, they will only carry out a nominal examination of the arbitral awards with minimal intervention to see if the arbitral award is going against legal procedures or is legally incorrect.
In many cross border transactions, arbitrations are generally preferred over courts if both parties are from New York Convention member states. This is not only because of the lower costs of arbitrations, but it is generally easier to enforce an arbitral award between New York Convention member states than a judgment from courts.