If you are a start-up looking to save costs, renting a coworking or shared office space rather than a traditional office makes sense. Not only are coworking spaces cheaper and more flexible, but it also means that you will also be starting your business venture beside other entrepreneurs. Studies have shown that coworking spaces make employees 74% more productive. We'll be discussing everything to do with coworking: the basics, how it differs from commercial property, and other common questions you might have.
There are 5 crucial things that you must consider before renting a coworking space, all of which we will be covering below:
How much is the rent?

How long is the rental period?

Resources and services provided.

Terms and conditions.

Networking opportunities.
What is a Coworking Space?
Coworking spaces refer to a shared office space among people who work for different companies and some self-employed individuals. It is an affordable option for those who want to work in an office environment, as renting a coworking space can be as cheap as buying two cups of coffee a day. Currently, the average monthly rent is $195 in the US, €189 in Europe, and £168 in England. However, rental costs vary from different membership-based models.
In addition to financial benefits, other perks of coworking include:
Greater motivation and avoiding the distractions of home office

Getting out of your home and avoiding the cosiness of working in a coffee shop

Acquiring presentable event space for meetings and conferences

Enjoy freedom from administrative chores, such as hiring cleaning staff and receptionists

The chance to network with other entrepreneurs and business individuals

Affordable rent in the Central Business District

Flexibility (there is no need to sign a long-term lease; flexible workspaces)
Difference between Coworking Space and other Commercial Property for Rent
Unlike most commercial property for rent, coworking spaces are rented through a licence to occupy instead of a lease.
The main difference between a lease and a license, legally, is that a lease creates an interest in the land, whereas a licence to occupy merely permits you to use the property.
A licence to occupy is a legal agreement between the licensor (the property owner or lessor) and the licensee (the seeking to use the property), giving the licensee the right to occupy the property for a defined length of time. A licence is only a personal interest and can be revoked at any time. This offers less legal protection than a tenancy or a lease, which would include interest in the underlying property.
For an example of co-working space license agreements, check here: https://docpro.com/cat128/property/licence-to-occupy-lodger-agreement
For other online rent agreements, you can find them here:
https://docpro.com/cat68/property/tenancy-lease-rental-agreement
Who needs a Coworking Space?
Typical tenants of a coworking office are freelancers, entrepreneurs, and start-ups, for whom flexibility is essential. Coworking spaces enable them to choose to work around the clock and book multiple rooms when business opportunities arise and work at a relaxed pace when working on personal projects.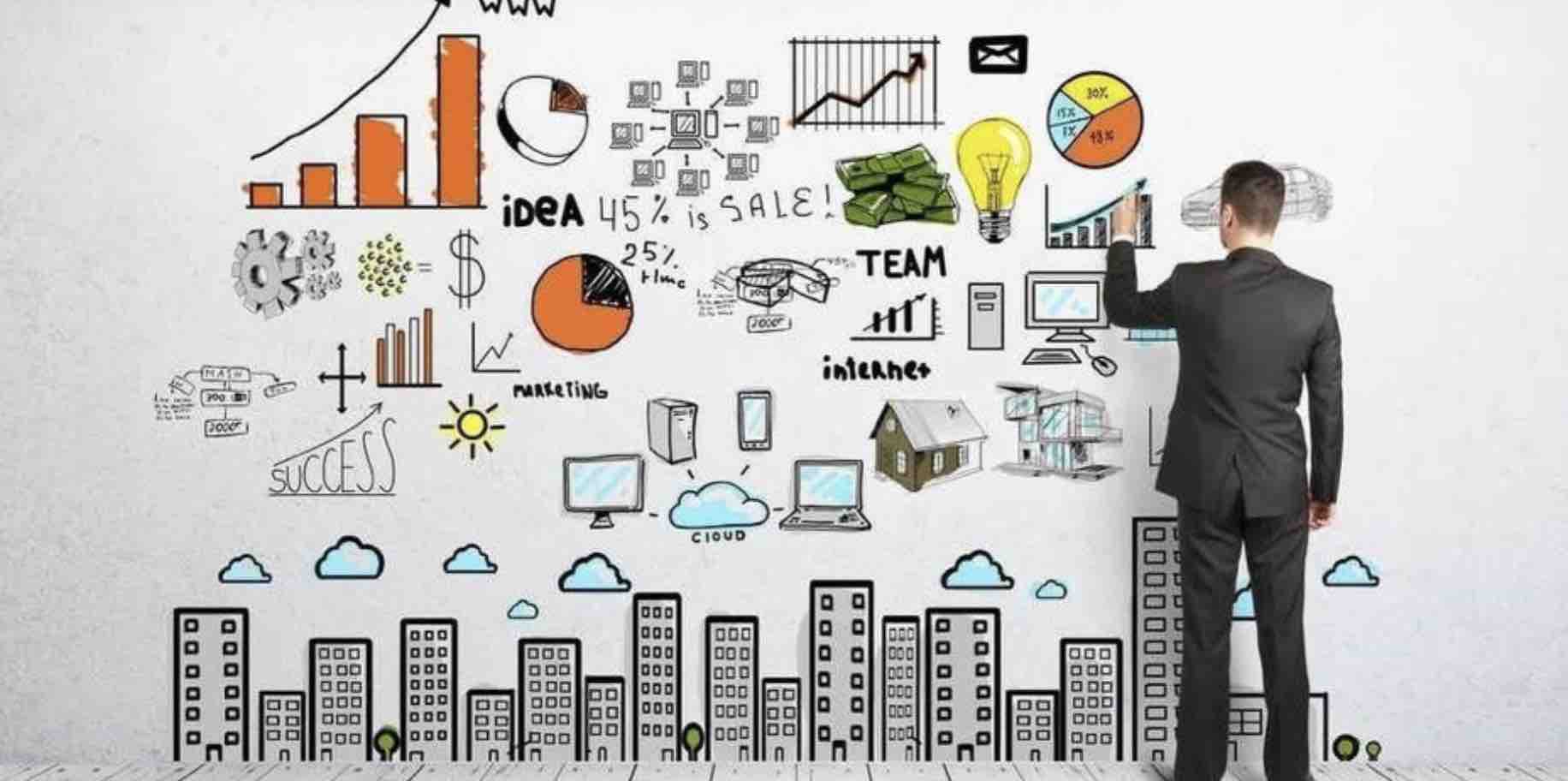 Other than flexibility, working in a coworking space increases productivity and motivation. When self-employed individuals work from home with various distractions, this often undermines their productivity. It also results in a lack of day-to-day interaction with other professionals in the industry, which makes establishing a business network difficult. In a coworking setting, they can interact with other tenants in the workspace. There might even be some community events available. Who knows, they may even find a co-founder for their start-up by connecting with the right people.
Coworking spaces are not limited to start-ups, however. Bigger companies are ditching traditional commercial property and are turning to coworking spaces. Due to the pandemic, more companies are opting for flexible working spaces where they can increase or decrease the number of staff easily without having to commit to fixed office spaces for a long period.
5 Things to Consider Before Renting a Coworking Space
Does a coworking space sound like something you want to try? You should pause and ask yourself the following 5 questions before jumping into a coworking environment!
#1 How much is the rent of the coworking space?
For coworking spaces, what determines your rent is how much space you need. If you are moving from a traditional office, you may want to occupy a serviced office to ensure some private space for your company. If, for example, the nature of your business involves a lot of confidential information from your clients or trade secrets, you may wish to rent a dedicated workspace accessible only with keys or passwords.
On the other hand, if you are a lone wolf taking freelance jobs from time to time, renting a hot desk may suffice, where you will be able to pay lower rent. If your company relies on sales and is usually out of the office, you may also consider scaling down your workspace size according to the number of people that would stay in the office.
The terms of payment also should be considered – are you looking to pay rent monthly or quarterly? Do you prefer signing a year-long contract and paying in instalments, or do you like renewing your tenancy periodically? These are all questions you should settle among yourself and the coworking space operator.
Most coworking spaces include daily expenses such as electricity, water, internet, cleaning, and other amenities in the rent. Other coworking spaces, however, impose extra charges for using conference rooms, photocopiers, secretarial support, or other services. Make sure you consider these additional fees when comparing different coworking spaces.
To prevent any future disputes regarding rental prices and additional charges, you should prepare and sign a Coworking Space Licence after you negotiate with the coworking space operator.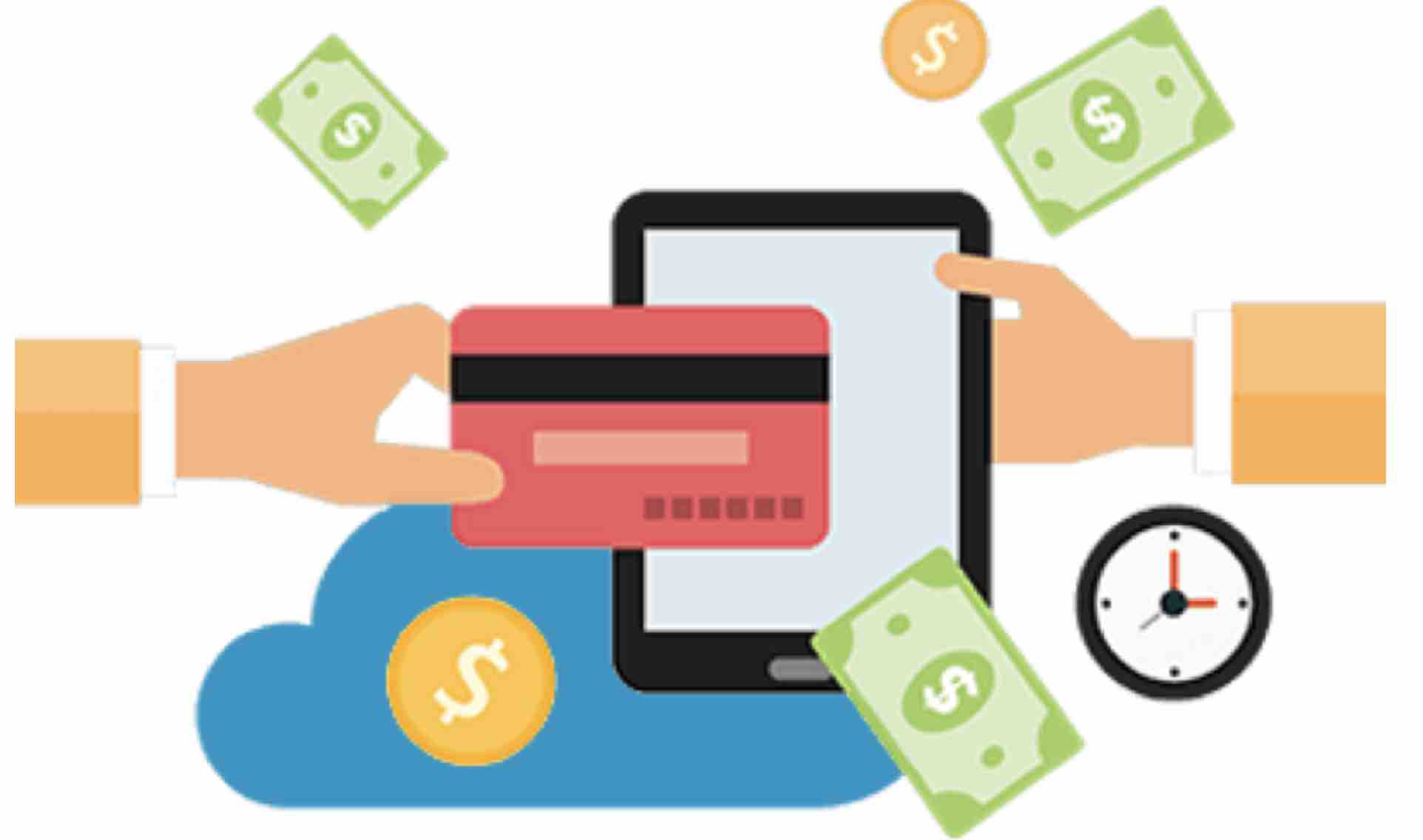 #2 How long do you have to rent the coworking space?
A key advantage of renting a coworking space is the flexibility of the rental period. Lease agreements for traditional offices often require a year-long rent before you can alter contract terms. With coworking spaces, terms are more flexible to cater to the needs of small-scale businesses. Flexible terms enable start-ups to quickly expand by hiring more employees as the business grows. Additionally, if you encounter difficulties regarding cash flow, renting a coworking space rather than a traditional office means that you can easily terminate your lease without being bound to pay for year-long rents.
Extending or renewing is not a difficult process. If you are looking to renew your agreement and are not sure how to draft one, you can check out our customisable document here: Tenancy Agreement Renewal.
On the contrary, if things are not working out, you can also choose to terminate your rental agreement early. Issue an Early Termination Notice in relation to Tenancy Lease (Breach of Contract) if the coworking space operator fails to comply with the stipulated terms and conditions.
The most common length of a coworking space rental agreement tends to be roughly 3 months. However, if your business growth has become stable over the years without any significant changes to headcount or business model, then a long-term lease of 6 months to one year may suit you better. Coworking spaces generally offer larger discounts for longer-term leases.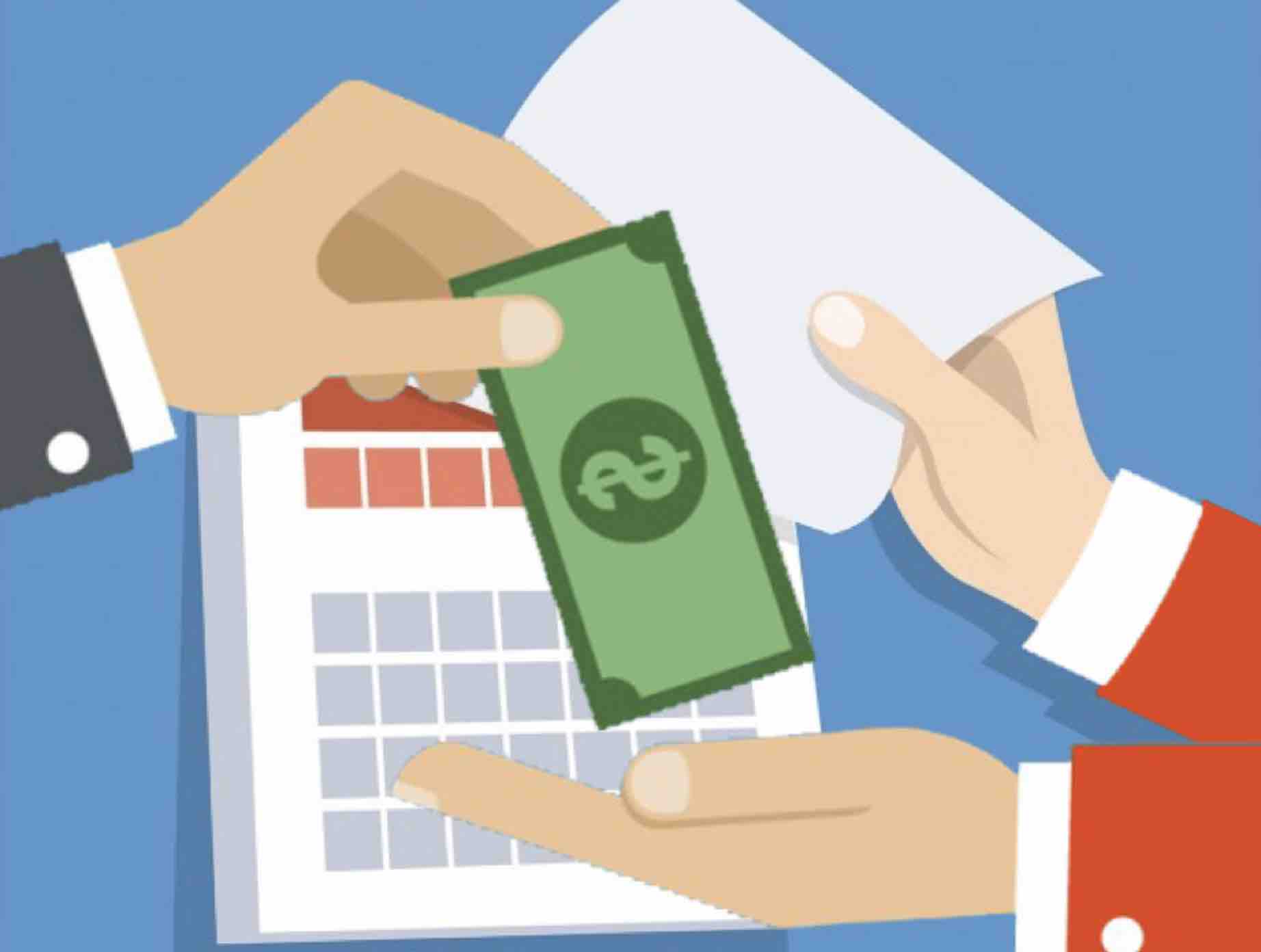 #3 What resources and services could the coworking space provide?
Administrative Services
Most coworking spaces offer administrative assistance such as a reception desk, cleaning services and security staff. Utilities such as electricity, water, and gas are also generally included in the rent. With miscellaneous tasks covered, your business can benefit as you will not need to waste excessive time or money on managing these services. The division of work also becomes more specialised, meaning that you get to focus on what drives your business forward.
Amenities
Coworking spaces also usually include a host of different amenities and benefits, including:
Most of the time, these amenities are included in your rental payment. They help increase the productivity of employees, as they make working in coworking spaces a pleasant experience.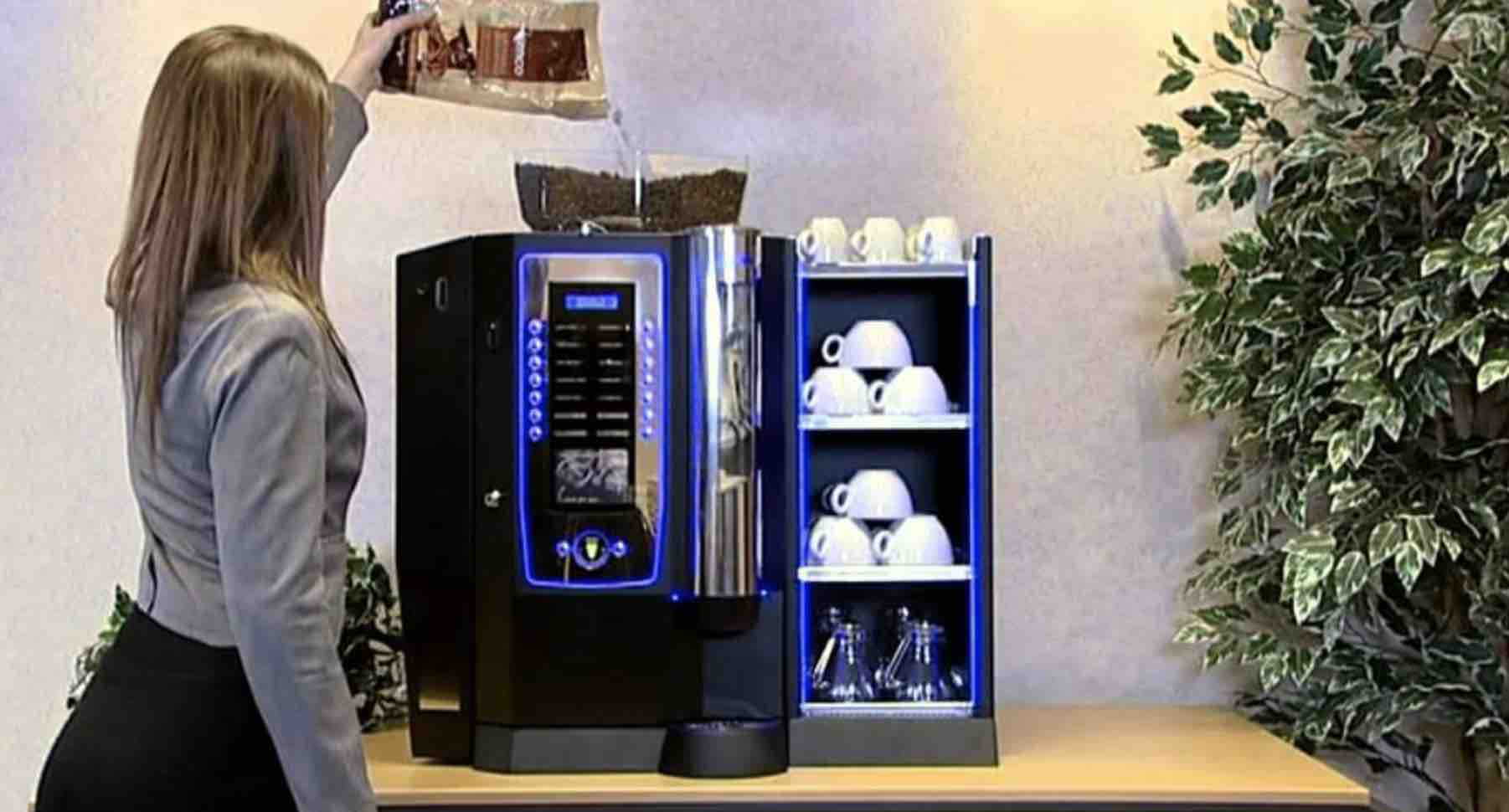 Variety and Quantities of Rooms
Many coworking spaces offer private rooms and conference centres of varying sizes. You should consider your business needs and figure out the kinds/number of rooms that you usually require, then see if your preferred coworking space offers them. You should check to see if their conference rooms are presentable enough for your professional needs.
Besides the shape and size of rooms, you must make sure that you can access them when you need them. Check the booking schedule with the coworking space operator to get a better understanding of whether there are limitations to booking them. For example, if your business requires frequent client meetings and the rooms tend to be fully booked, you may want to opt for another coworking space.
Business Events
Another special feature that traditional office spaces fail to provide is the opportunity to participate in or organise workshops and social activities. Coworking spaces tend to focus on this feature, with some coworking spaces even hiring a team of event planners to organise business talks and workshops. Participating in these events may even be free of charge, depending on your membership model.
This offers a great opportunity for you to connect with other entrepreneurs and/or experts in the industry. With these networking events being readily accessible, you will benefit as a small business.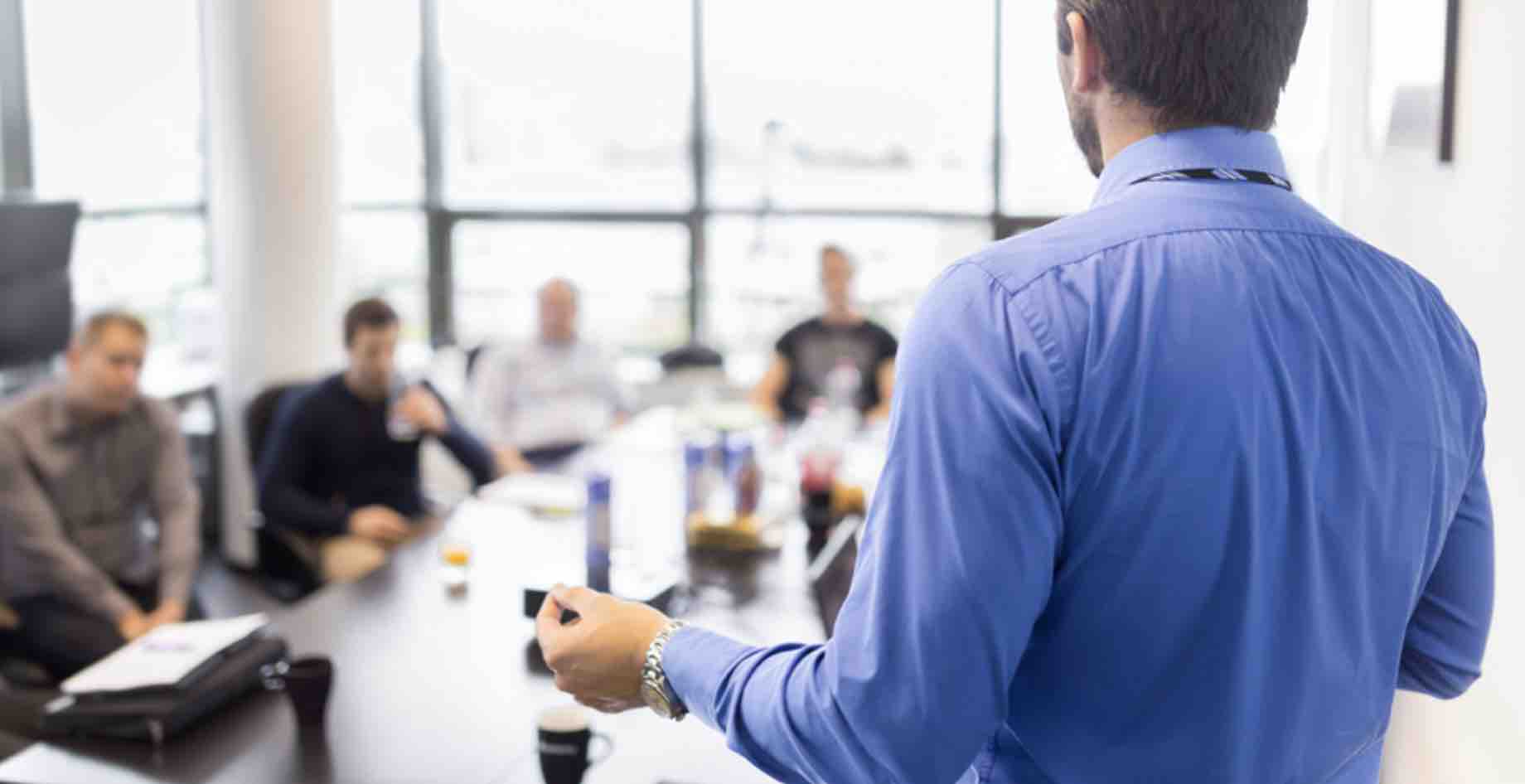 #4 What are the terms and conditions of renting the coworking space?
A rule of thumb is that the larger coworking space provider is, the stricter and more established their set of rules and protocols would be. Before placing your deposit, you must check out the terms and conditions of the co-working space. You should pay particular attention to penalties for breaking the lease and its consequences.
As mentioned above, renting a co-working space only gives you a personal right to occupy the space rather than actual property rights, meaning that you have less protection than a lease. The provider may have the right to move you to another location should the current lease with the owner be terminated. As such, it is important to check these terms before signing.
Also, you should try to see if you can get a one or two-day free trial before committing to a coworking space. It is the best way for you to get a feel of working there. Most coworking spaces offer trial days occasionally, although some offer trials any time of the year upon booking.
Even if you do not get a free trial, try to ask for a "grace period", during which you retain the right to cancel the contract without explanation. If you are in a grace period and want to quit the coworking space, you will be able to simply send an Early Termination Notice in relation to Tenancy Lease (Mutual Agreement).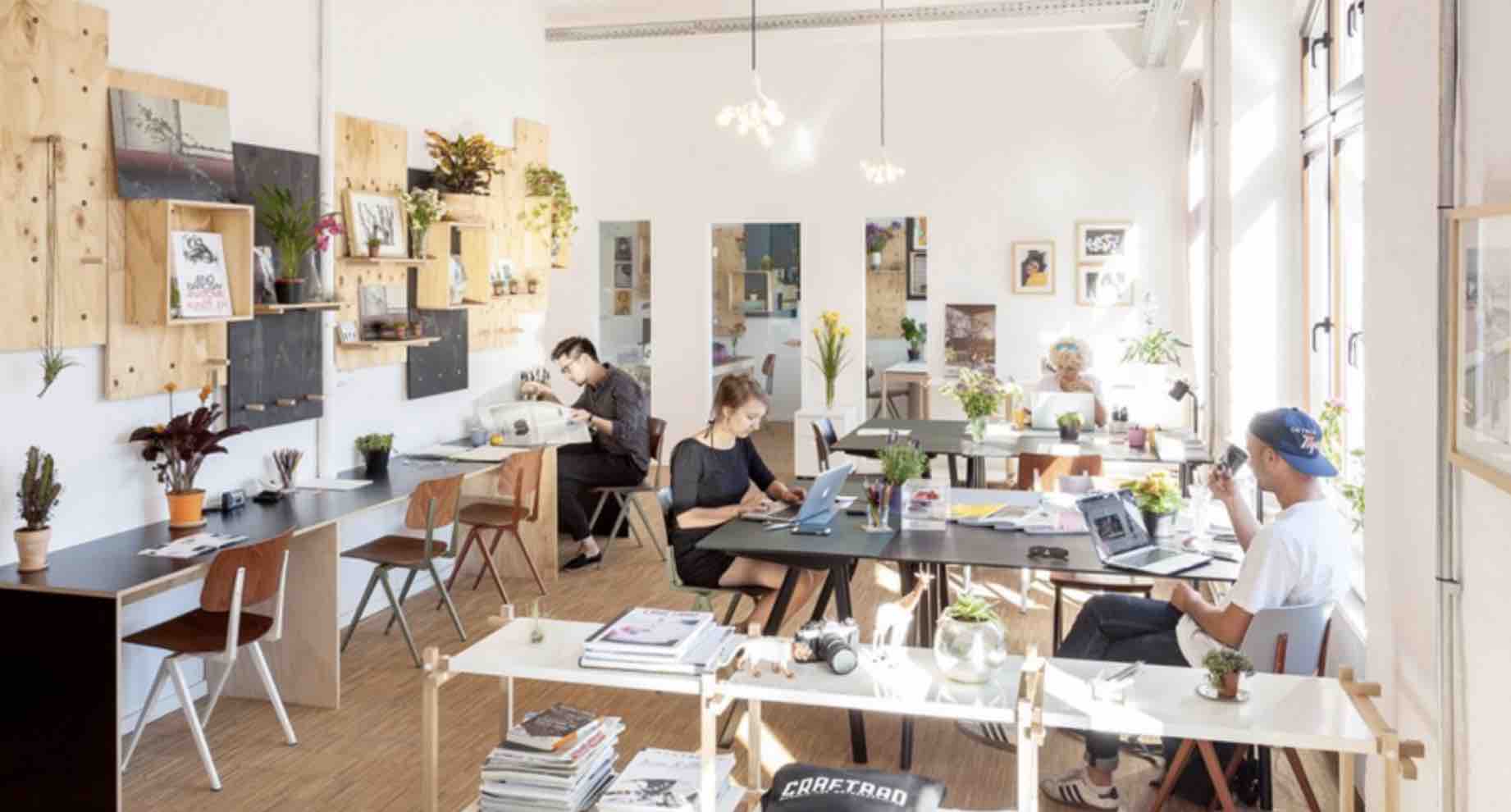 #5 Who are the other tenants in the coworking space?
In addition to the lower rent compared to an office, the connections you can make at a coworking space are invaluable. For example, there have been a lot of instances where businesses meet their ideal digital marketing agency by connecting with co-workers in coworking spaces. Other common connections include website developers and graphic designers.
Entrepreneurs can also meet like-minded partners and improve business performance by combining the perks of both companies, i.e. synergy. Learn more at Business Acquisitions vs Asset Acquisitions - What are their differences?
We are speaking from experience – the two founders of DocPro met at a coworking space! In addition, if you are a service provider like DocPro, a coworking space is the perfect place to find potential customers. It is more effective to market your services to your neighbours than to people you have no connection with. Find out from your coworking space if you can advertise on their website, conduct a talk for their members, or set up a booth to promote your services.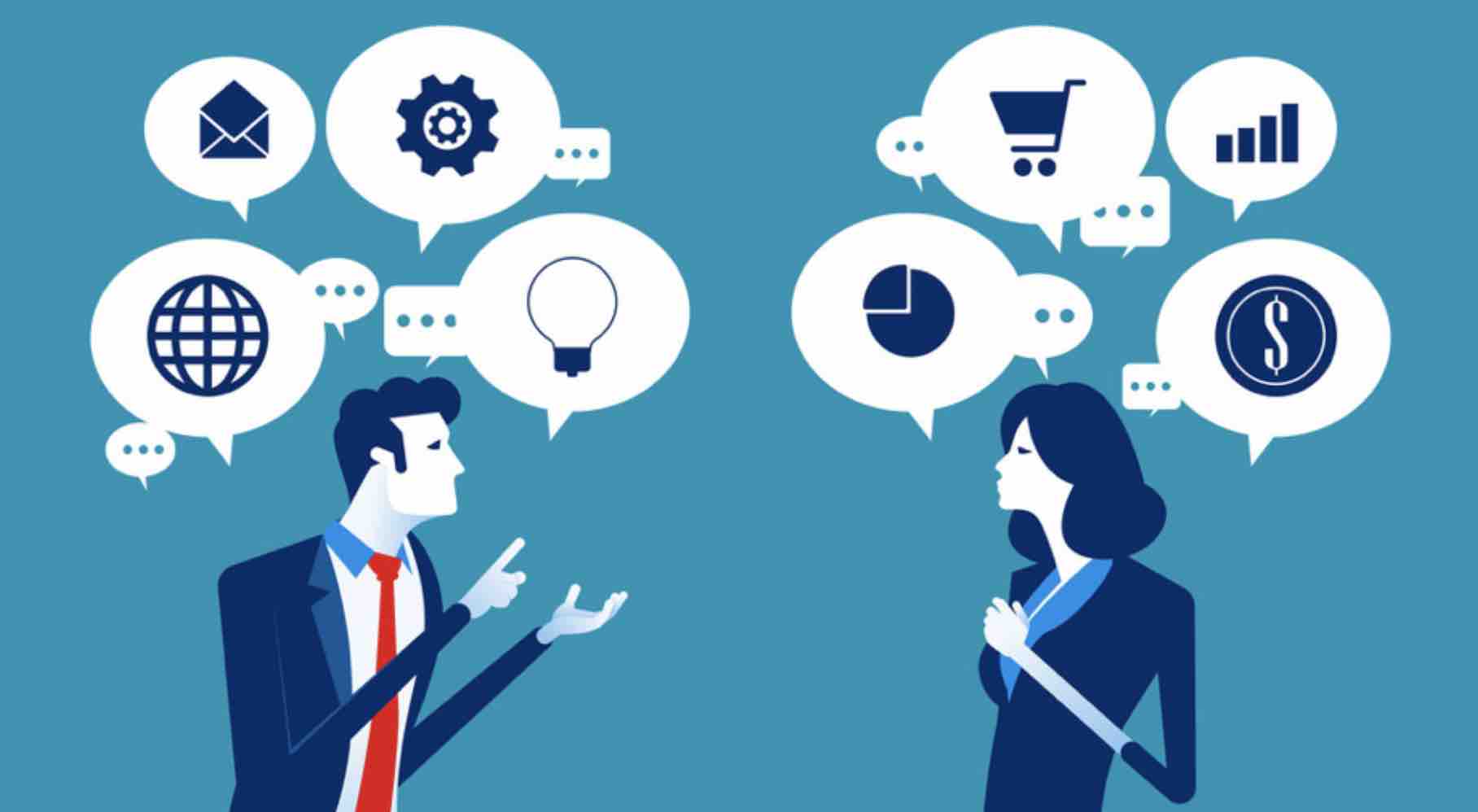 A special note in times of pandemic: Stability matters.
Considering the challenging circumstances due to COVID-19, you must make sure the coworking space provider is financially stable before handing over your rental deposit. Do online research and ask for recommendations/referrals to make the right choice. Making an informed decision is more important than ever.
Due to COVID-19, work from home is becoming more popular. You can ask for more flexibility in the use of desks or rent reliefs, rebates or any kind of support for businesses with a Request Letter from Tenant to Landlord (Covid-19). In times of economic downturn, a good coworking space operator should be able to cater to your needs.
Even if you and your team are working in the coworking space without a need for rental relief, you should also make sure that sufficient infectious control measures are taken. Check if the coworking space implements measures such as temperature checking, social distancing by reducing the density of space usage, contactless environments, and frequent cleaning. It is vital to ensure your employees' safety.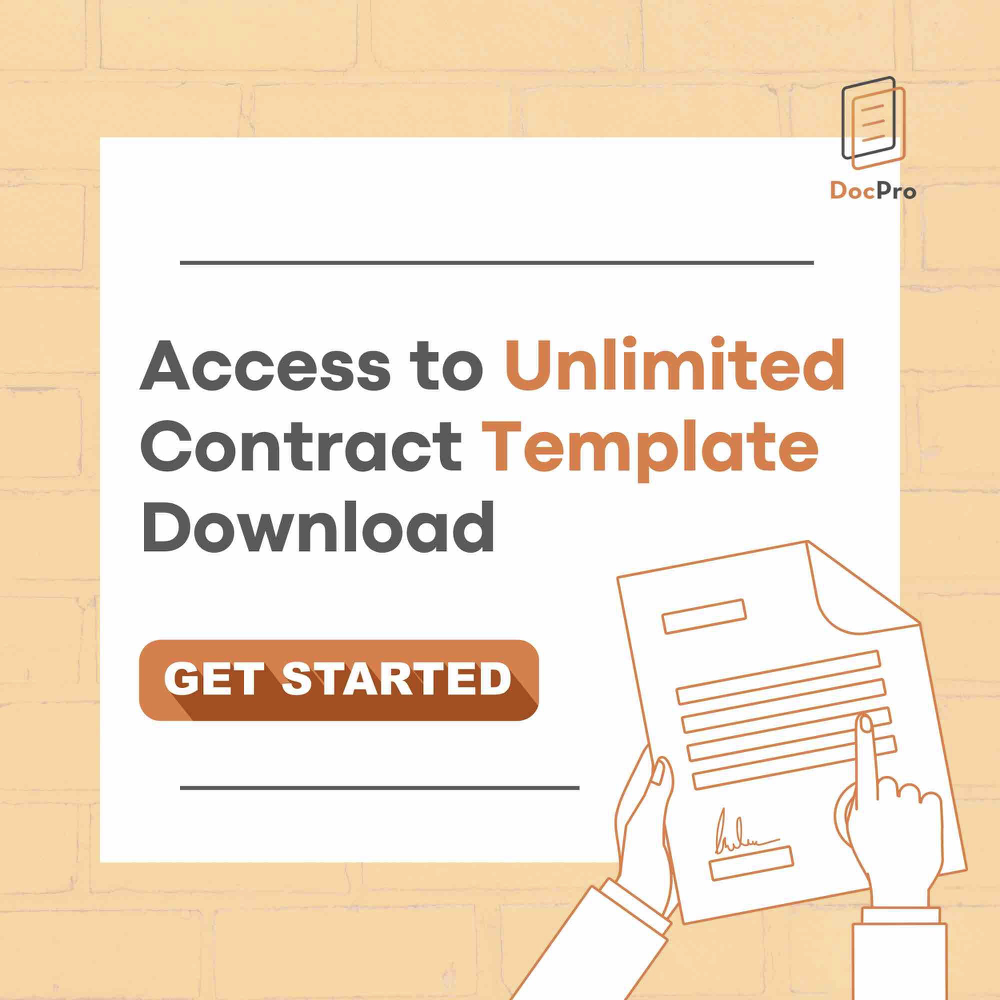 Conclusion
If, after considering everything we raised, you are certain that you want to kickstart your rental arrangements, click here to get some templates.
A licence gives the licensee the right to occupy the commercial property for a defined length of time. A licensee has an only personal interest, and this interest can be revoked by the landowner at any time. This is a shared office arrangement drafted in neutral form.
A licence gives the licensee the right to occupy the commercial property for a defined length of time. A licensee only has a personal interest in the property, and this interest can be revoked by the landowner at any time. This is a shared office arrangement drafted in favour of the Licensor.
Licensee Licence gives the licensee the right to occupy the commercial property for a defined length of time. A licensee only has only a personal interest, and this interest can be revoked by the landowner at any time. This is a shared office arrangement drafted in favour of the Licensee.
Tenancy Agreement for the lease of commercial property with options on rent-free period and early termination. The term is generally less than 3 years. This is drafted in neutral form.
Tenancy Agreement for the lease of commercial property with options on rent-free period and early termination. The term is generally less than 3 years. This is drafted in favour of the Tenant.
Concerning a lease/tenancy/rental, a termination notice is given by the Landlord to the Tenant following the notice period under the Agreement. This is drafted from the perspective of the Tenant.
Please note that this is a general summary of the position under common law and does not constitute legal advice. As the laws of each jurisdiction may be different, you may want to speak to your lawyer.