Wondering when involuntary termination would occur, or what the difference is between an involuntary and voluntary termination? It's easy to get the two types of terminations confused, but this quick guide will help clarify everything, which is crucial, given that employees must know exactly where they stand after being terminated.
There are three key types of involuntary termination to be aware of, including firing, layoff, and constructive dismissal. Unlike voluntary termination, involuntary termination involves an employer making the decision to let go of an employee. As such, it is very different to voluntary termination as it often brings additional benefits like a severance agreement. Employers must follow the necessary procedures to conduct involuntary termination to ensure that there is no discrimination against the employee or breach of the law.
The difference between Voluntary and Involuntary Termination
Let's start with the fundamentals first. What is a voluntary termination? A voluntary termination happens when someone makes a choice that affects their employment at a company (i.e. employee-initiated terminations), and it can also be a mutual termination. For example, an employee can choose to leave and work another job, retire, or take up a voluntary layoff offer.
One of the biggest differences between voluntary and involuntary termination is that the latter occurs when an employer lays off, dismisses, or fires an employee or when the business decides to sever the employment relationship. If the employee has been constructively dismissed and forced to resign, this may also be involuntary termination.
Involuntary Termination Benefits
How an employee is dismissed will affect the compensation and benefits they receive post-employment.
Involuntary termination often comes with additional benefits. It will usually be accompanied by a severance agreement which typically provides the employee with a large sum of cash to ensure that the company will not be sued.
On the other hand, if a person voluntarily terminates their contract, it is likely they will not receive unemployment benefits. This makes sense – people who terminate voluntarily likely have other arrangements lined up, so the company does not have to seek protection.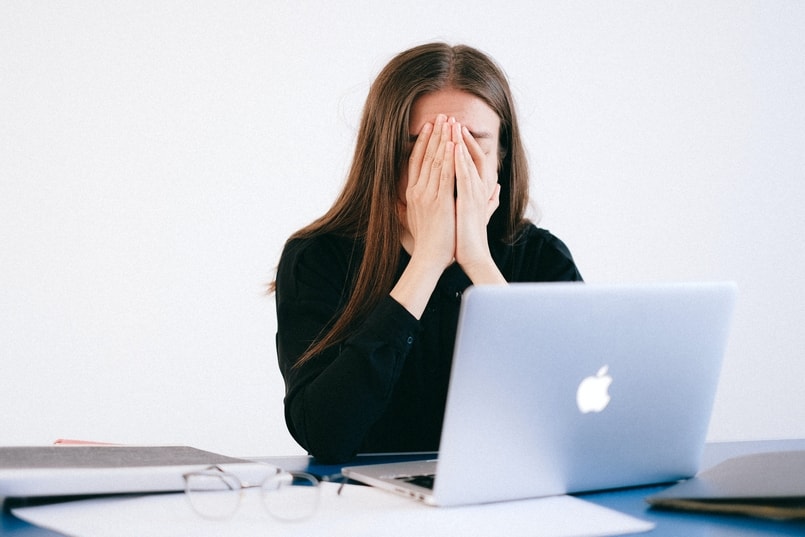 Different types of Involuntary Termination
An employer can involuntarily terminate an employment contract 'with cause' by firing an employee or 'without cause' by laying off an employee. Employees can also involuntarily terminate their contract if they are constructively dismissed or forced to resign.
1. Firing (with cause)
Involuntary termination 'with cause' happens if an employer fires an employee for reasons of performance or misconduct.
This occurs when the employee has violated a company policy, failed to perform their duties (or poor performance), displayed consistently poor behaviour or attitude, or acted in an unethical way that violates the company's policies. Depending on the jurisdiction, a company may dismiss an employee who has committed gross misconduct without warning.
Termination 'with a cause' is usually used as a measure of last resort. The employee should have been warned that they would be dismissed if their behaviour continues. However, immediate termination is possible if the policy violation is very severe (for example, if an employee has harassed their co-workers).
2. Layoff (without cause)
Involuntary termination is 'without cause' because it happens when an employer lays off an employer, typically due to changing market conditions or business decisions that require the dismissal of workers. Organisations may downsize or restructure to reduce operating costs and increase productivity, which means that some employees will become redundant.
The termination is involuntary and 'without a cause' as the employees are dismissed through no fault of their own and against their will. It is initiated by the employer.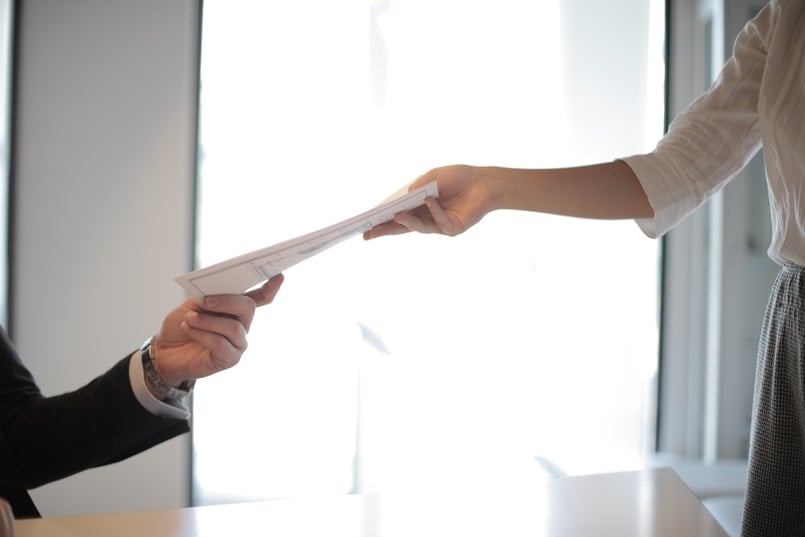 3. Constructive dismissal
Constructive dismissal is a legal term, referring to the circumstances in which an employee is forced to resign due to a hostile work environment created by the employer. This differs from firing or resignation because the employee has no choice but to leave due to such working conditions.
Hostile work conditions can include sexual discrimination, harassment, working unreasonably long work hours, bad treatment, etc.
This is illegal in some countries like the United States, and employers should avoid forcing employees to resign by creating unbearable working conditions.
Procedures for involuntary termination
The procedure that employers should follow depends on whether they want to fire or lay off the employee.
Firing an employee
1. Review the employee handbook and its firing policies
Every employer should have a formal employee handbook detailing disciplinary policies, like potential reasons for termination, and employers should distribute the handbook to their employees. An employer should review the handbook to ensure that policies are spelt out to allow them to fire an employee, and they should follow the procedures as stated.
2. Gather evidence
Investigate grounds for termination. If an employer wants to fire an employee, they should investigate the situation by collecting evidence to substantiate and support their case with compelling reasons. If an employee has violated company policy, the employer should write it down and ensure that it is acknowledged by the employee. Generally, the more evidence an employer has, the stronger the case for firing that employee.
An employer should always try to create a performance improvement plan and allow employees to rectify their errors before resorting to termination.
Gross misconduct is behaviour that is a serious violation of company policy and irreparably damages the employer's working relationship with the employee involved. Examples of this include harassing another employee, theft and a deliberate leak of vital company information. It is possible to suspend an employee on full pay if an employer is investigating them for their gross misconduct and their presence at work could detrimentally impact the business or interfere with the investigation.
3. Ensure compliance with the law
At law, there may be circumstances when firing an employee becomes illegal. For example, it may be illegal to discriminate against an employee by firing them. When establishing a case for firing someone, it should not be based on a particular characteristic, such as age, religion, sexual orientation or disability, as this may amount to workplace discrimination. If someone's performance is subpar because of a disability, an employer should first make reasonable adjustments to help improve their performance.
Additionally, an employer may be obliged under law to provide a terminated employee with information about their benefits, including their last paycheck or any unemployment benefits they may be entitled to.
4. Communicate with the employee
If an employer is sure they want to fire the employee. They should sit down with them and explain why they are choosing to let them go. They should explain the allegations held against the individual and invite them to respond to the allegations and comment on the evidence held against the employee.
Employers should keep the discussion brief and clear. If they sugar-coat their reasoning, this may mislead the employee, potentially making them liable for unfair or unlawful dismissal. It is also advised that employers take notes throughout the discussion to prevent any future disputes on the grounds for the termination of the contract and the benefits the employee is entitled to.
A termination notice should be given in writing, so both the employer and employee are aware of the circumstances of the termination. See examples of termination notices for various reasons: misconduct, poor performance and absence from work.
An essential element of a fair dismissal is offering the employee a right to appeal the employer's decision, and an employer should provide a deadline by which the employee can do so.
Laying off an employee
1. Select employee(s) for layoff
Employers should first ensure that the layoff is necessary, due to compelling reasons like significant organizational changes to the company. Redundancy, for example, can be avoided by filling vacancies elsewhere in the business with existing employees. Once an employer has decided that they must lay off an employee, they must determine who will be laid off.
Selection criteria should be created to identify the employee traits that align or do not align with the company's goals. Elements of such factors include the employee's seniority, performance, job duties, knowledge and skills. For example, it might be fair to lay off an employee with lower qualifications and skills compared to other staff.
An organisation should not consider criteria that might be automatically unfair, for example, individuals who are members of a certain race, age, those with a disability, those who are acting as a trade union representative or those who are pregnant. An employer should avoid discriminating against others – this may require them to check relevant legislation to prevent any future claims of an unlawful dismissal or workplace discrimination.
2. Ensure compliance with the law
Employers should check the laws within their jurisdiction. Depending on where they are, they may have to give advance notice before they lay off an employee, or, for example, may have to offer severance pay to their laid-off employees.
Employers must determine whether the Federal and State Worker Adjustment and Retraining Notification (WARN) Act will apply. The WARN Act requires employers conducting a large-scale layoff to provide 60 days' notice to affected employees.
An employer must also determine if the Older Workers Benefit Protection Act (OWBPA) applies. Employers may need to provide workers age 40 and over a considerable period of at least 21 days when one older worker is being dismissed, and 45 days when two or more older workers are being dismissed. Additionally, employees must receive a revocation period of at least seven days.
There is no requirement in the Fair Labor Standards Act (FLSA) for severance pay.
According to the Employment Ordinance (Cap. 57), an employer must provide severance payments to an employee if they have been dismissed due to redundancy or laid off. The amount of severance payment will depend on their income before their employment is terminated.
According to the Trade Union and Labour Relations (Consolidation) Act 1992, employees that had been made redundant might be entitled to a 'statutory redundancy payment'. The amount of payment is based on an employee's age and length of employment and are counted back from the date of dismissal.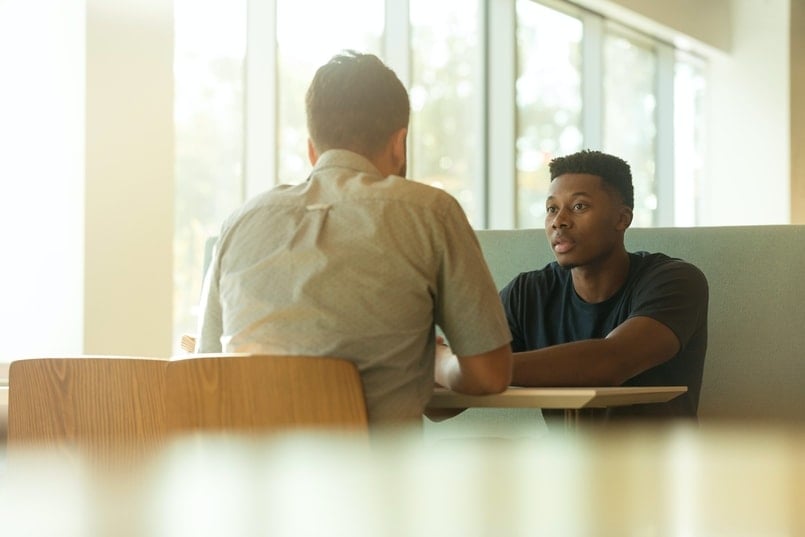 3. Communicate with your employee
Employers must ensure that they are prepared to conduct the layoff session and that all the information has been collected and available to the employee. Employers should remain sympathetic and explain the reasons for the layoff and answer any questions the employee may have before they officially leave the company.
The employer should also review the severance agreement with the employee. A severance agreement explains the terms and conditions of the termination and offers the employee a sum of money as compensation for laying them off and terminating their employment contract before it expires. The severance agreement may also include vacation pay, counselling workshops and more. A sample of a severance agreement can be found here.
4. Inform Workforce of Layoff
An employer may want to notify the remaining workforce of the layoffs that were conducted and clarify the company's financial position and its objectives going forward with the remaining workforce. This will prevent rumours from spreading and will allow employees to be aware of the situation too.
Employers should be honest and answer questions from the employees to keep morale and productivity high going forward.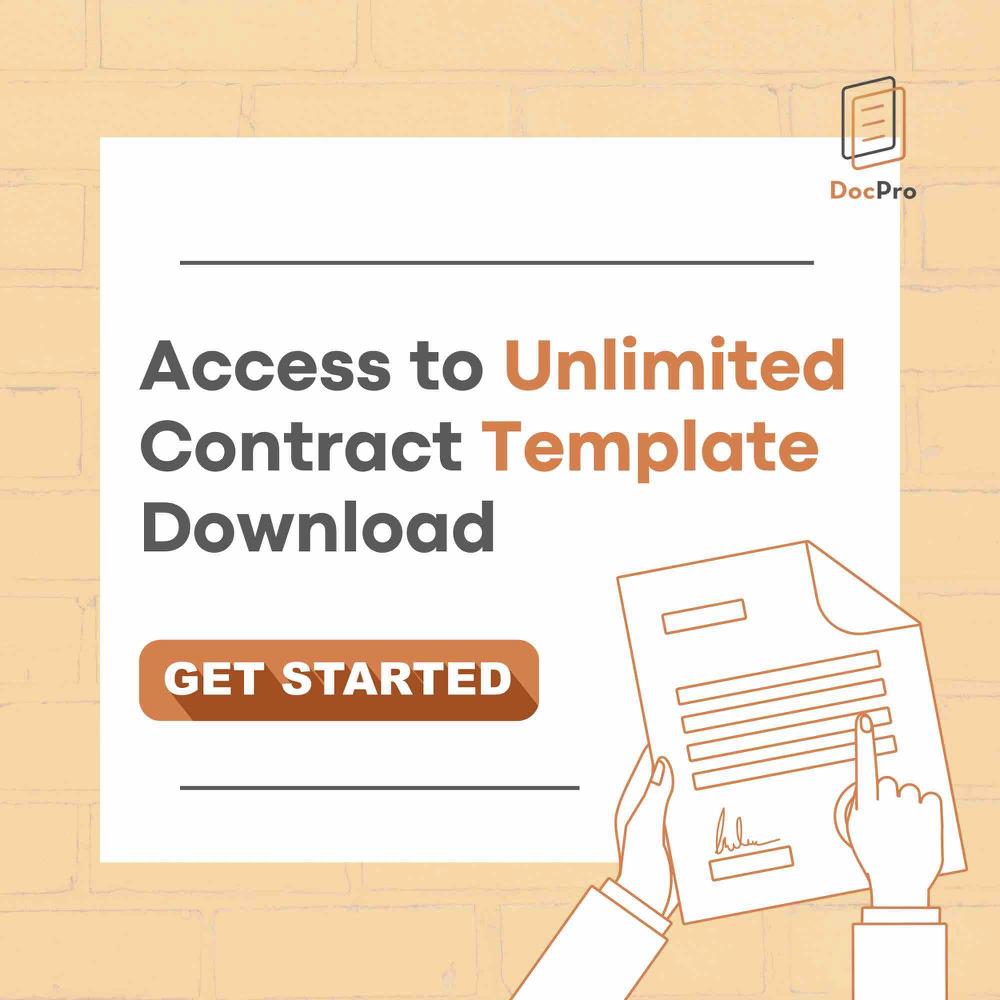 The COVID-19 Pandemic and Involuntary Termination
COVID's effect on Involuntary Termination
The COVID-19 pandemic and the lockdown has caused major disruptions to the global economy, and many companies are struggling to cope with the stagnant economy. To keep afloat, employers, irrespective of the size of the business, have had to reduce costs by downsizing the labour force or asking their employees to take no-pay leave and other alternative working arrangements.
The International Labour Organisation, in a recent report, estimated that the pandemic had caused around 114 million people worldwide to lose their jobs in 2020, and this amounted to $3.7 trillion in lost earnings. However, the impact of the pandemic on the labour market is not equally distributed. The ILO suggested that women and younger workers have been hit the hardest by the pandemic. For some industries like retail, hospitality or aviation, the business has stopped from the beginning of the pandemic. Many multinational companies like Disney, MGM resorts, and American airlines had to lay off their workers to survive the economic ice age.
However, some countries have minimized the economic impact of the pandemic better than others through generous subsidies to companies. For example, the Hong Kong Government enacted the Employment Support Scheme to help employers retain employees and avoid redundancies. In the UK, the Coronavirus Job Retention Scheme allowed employers to apply for a grant to re-employ workers who had been made redundant, by paying them at least 80% of their regular wages.
Summary
There are multiple circumstances when involuntary termination may occur: when an employee is fired, laid off or forced to resign.
An employer must be cautious about dismissing an employee and must comply with legislation to prevent discriminating against employees. Due to the COVID-19 pandemic, many workers have been laid off and made redundant because of the stagnant economy, but subsidies from the government may help workers survive this challenging period.
Please note that this is a general summary of the position under common law and does not constitute legal advice. As the laws of each jurisdiction may be different, you may wish to consult your lawyer.