You may have heard of the acronym NGO and wonder what does the NGO full form stand for. If you are passionate about social issues with many charitable goals in mind, setting up an NGO will help you to transform your passion and charitable goals into tangible projects.
A lot of social enthusiasts with genuine desires to support or serve others start and run an NGO to reach their aim. Nevertheless, passion is not the sole factor in determining success. Anyone can start and run an NGO but not all can make their NGO successful – it requires determination, passion, and hard work.
This guide will explain what NGO stands for, the work and role of NGO and give some legal guidance on how to start an NGO.
1. What does NGO stand for?
The full form of the commonly-heard acronym NGO stands for Non-Governmental Organisation. NGOs are commonly recognized as citizen-based and non-profitmaking organisations independent of any Governmental influence, and they are always categorized as the third-sector in the society. There isn't an established universal agreed-upon definition of an NGO although the term was mentioned in Article 71 of the United Nations Charter.
2. What is the Role of an NGO?
NGOs' roles range from providing services for target groups, advocating certain social issues, and raising public involvement and awareness towards these social issues. Each NGO advocates for a certain issue and has its focus area, such as gender rights, LGBTQ+ issues, racial rights, environmental issues, etc.
There are a large number of NGOs consistently working to reach their goal around the globe right now. Their sizes vary depending on factors such as the communities they are serving, the amount of funding they receive, and geographic reach. There are approximately 10 million NGOs worldwide, 1.5 million NGOs operating in the United States, and over 2 million operating in India. Here are some famous and notable NGOs:
Building Resources Across Communities (BRAC), which aims to tackle extreme poverty around the world and to empower people suffering from poverty, illiteracy, disease, and social injustice;
Clinton Health Access Initiative (CHAI), a global health organisation aiming to save lives, strengthen integrated health systems around the world and reduce the burden of disease in low and middle-income countries;
Cure Violence, an organisation aiming to stop the spread of violence around the world with methods such as detecting and disrupting conflicts, identifying and treating high-risk individuals, and changing social norms;
Coalition for Environmentally Responsible Economies (CERES), an organisation advocating for sustainable business practice and solutions by promoting sustainable use of natural resources and environmental restoration.

3. What are the Types of NGO Work?
Despite the diverse area of interest, NGOs focuses on, NGOs can be classified into eight different types on the basis of two general factors: Orientation / Work, and Level of Operation. Different types of NGOs have slight differences regarding their ways of operation.
NGOs by Orientation / Work:
Charitable Orientation includes NGOs providing direct assistance aiming to meet the demands and needs of the target group. These NGOs engage in services such as distributing food and clothes, providing transport, and relief activities during disasters and hazards. Top-down effort is often involved while beneficiaries have little role in Charitable NGOs.
Service Orientation includes NGOs designing, implementing, and providing services. For example, they provide healthcare services, family planning services, education opportunities, and medical services.
Participatory Orientation includes NGOs providing self-help projects where local participants contribute throughout the whole process of projects by providing money, material, tools, labour, and other relevant materials.
Empowering Orientation includes NGOs aiming to assist target groups, who might be disadvantaged communities in the society to understand social, political, and economic factors affecting their lives. These NGOs aim to strengthen their awareness and fill up knowledge gaps.
NGOs by Level of Operation:
Community-based NGOs are small-scale organisations initiated by locals that operate within a community and they deal with relatively minor and specific issues only affecting a particular demographic.
City-wide NGOs are middle-sized organisations such as chambers of commerce, lion's club, a coalition of business, and associations of community organisations.
State NGOs are state-sized organisations having their operations restricted to their country, and they commonly liaise with branches in other cities. Red Cross and YMCA are good examples of famous NGOs.
International NGOs are large-scaled organisations providing a range of services such as funding local NGOs and projects initiated by other NGOs, raising funds, and implementing large-scale projects. Examples of international NGOs include OXFAM, UNICEF, Save the Children, etc.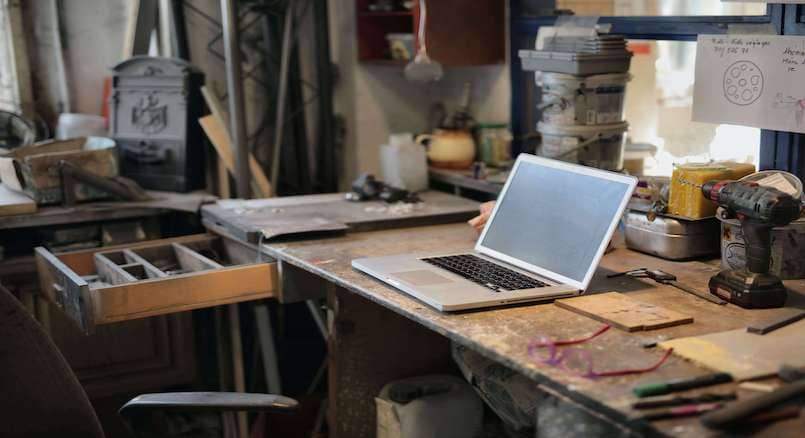 4. Difference between NGO Work vs NPO vs Social Enterprise vs Charitable Organisation/ Charity
NPO stands for Non-Profit Organisation and it means an organisation aiming to further social causes instead of having commercial interests and to provide services benefiting the society as a whole. Forms of NPOs vary across jurisdictions – for example, NPOs in the United Kingdom include unincorporated association, a charitable trust, a charitable company, a charter organisation, etc. NPOs in Australia may take the form of trade unions, charitable entities, local support groups, etc. Here are some examples of famous NPOs: The Bill & Melinda Gates Foundation, Amnesty International, Cato Institute, Better Business Bureau.
NPOs are unique for the fact that they are not profit-driven, where the monetary surplus is usually used to pursue their objectives and goals. Nevertheless, they still have to raise funds to sustain their normal operations and missions. NPOs usually raise money from donations from private individuals and corporates, investments from external parties, and government funding. As NPOs have to ensure its sustainability, they are usually granted a tax-exemption status by the government and hence they do not have to pay income tax or other taxes.
Social enterprises are independent business entities having clear social and environmental missions that are set for improving society as a whole. Social Enterprises are slightly different from NPOs from the sense that they may pursue profit maximization while using the profit generated to reinvest to the business or donating part of them at the same time. Their business is sustained by their own effort instead of relying on external funding and donations. Entrepreneurs recently are more prone to rely on the Social Enterprise model instead of the NPO model for their organisation as it is increasingly difficult to obtain funding from outside sources.
Social enterprises have an important role in the society as they tackle social issues, create employment opportunities for disadvantaged and marginalized, and provide support to local communities. Here are some examples of social enterprises: Child Rights and You, Youth United, The Big Issue.
Charitable Organisation/ Charity
Charities are organisations established by law, having specific charitable purposes and goals which are solely for the sake of public benefit. Charitable purposes are usually stated in the laws of different jurisdictions, such as poverty relief, advancing local culture, promoting religion, promoting education, etc. There are around 168 thousand charities currently running in the UK and 1 million charities registered in the United States. Some of the famous charitable organisations include: National Federation of the Blind, Cancer Research Institute, Wellcome Trust.
Unlike an NGO, NPO, or a Social Enterprise, Charitable Organisations are strictly restricted from making profits. All money generated from their work must be reinvested to achieve their aims. Nevertheless, Charitable Organisations are generally granted tax-exemption status like NPOs, given that they meet certain criteria as stipulated in the laws. Charitable Organisations are usually required to be transparent to the general public regarding their charitable aims, structure, and project implementation plans, and this can be achieved by publishing publicly available annual reports.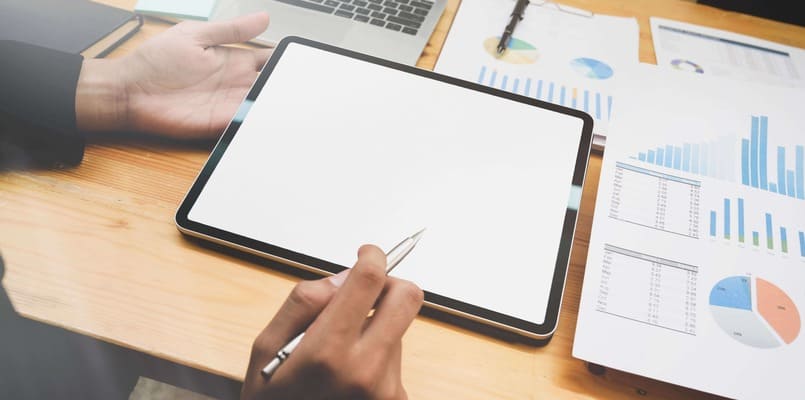 5. How to Start an NGO?
Starting an NGO might seem difficult and time-consuming on the surface, especially when you are a newbie without any background knowledge or experience of setting up your own company – We got you covered! Setting up an NGO is similar to setting up a company and the following list contains steps listed in a chronological order, which can provide a step-to-step guide for you to set up your own NGO.
Research and Establish Mission Statement
The very first step that you should complete is to conduct in-depth research regarding the intended focus area of your NGO and to work out your NGO's mission and vision. You should ensure yourself and/or your partners to be equipped with sufficient knowledge of your target services group, such as the major obstacles they are facing and the kind of assistance they would like to receive. Instead of researching by simply imputing the keyword on the Google search bar, you should consider volunteering in projects initiated by other NGOs to gain first-hand experience.
In addition, you should research the NGOs and other organisations that are already providing similar services in your area. It might be difficult for your NGO to stand out and ensure sustainability if you are providing duplicated services with other organisations, as these existing organisations had already gained more experience and funding than you and your NGO. Nevertheless, you should learn more about these organisations and their mission and consider reaching out to them for potential collaboration opportunities. This can help to promote your NGO and to maximize public reach as a head starter.
After conducting all the necessary research, you should draft a mission statement that is unique for your NGO. The mission statement should be kept short and concise, where it sums up the essence of your NGO's objectives and goals. It should also act as the foundation and guiding principle for your NGO in order to keep you on track in the future.
Draft an Article of Incorporation/ Article of Association
The next step is for you to complete is to draft an Article of Incorporation/ Article of Association. An Article of Incorporation/ Article of Association is a legal document containing general guiding principles, legal description, and several details about the NGO. Generally, the following information is included in the Article of Incorporation/ Article of Association:
Purpose of the article;
Name of the NGO;
Location of the NGO;
Mission and vision of the NGO;
Names and details of the board members of the NGO;
Board members' duties and responsibilities;
Board members' extent of personal liabilities;
Board size and structure; and
Operational details of the NGO.
Such an article is of vital importance for setting up an NGO as it may reduce possible disputes arising in the future as the structure and operational details of the NGO have been set out clearly and with details. It also serves as a guide for you to keep you on track and prevent you from being side-tracked of providing other irrelevant services while you are running your NGO, and this is extremely beneficial for an NGO in the long-term. The Article is also a legal requirement for setting up an NGO in some jurisdiction.
As the legal requirements regarding the information required to be filled in and documents required vary from jurisdiction-to-jurisdiction, you should contact lawyers to obtain formal advice before actually submitting your Article of Incorporation/ Article of Association. You can take a look at our free template before you actually start drafting one!
https://docpro.com/doc329/articles-of-association-company-limited-by-guarantee-charity-ngo


As a formal process, you should register your NGO after all the above steps are completed. The registration procedures vary from country-to-country and hence you should check whether all required documents are prepared before you actually submit your application to the Government or any departments as necessary. After the registration process, you can start initiating projects and work on raising publicity for your NGO. You can use to template below as an enrolment form for your potential participants: https://docpro.com/doc1220/activity-enrolment-form-for-club-participant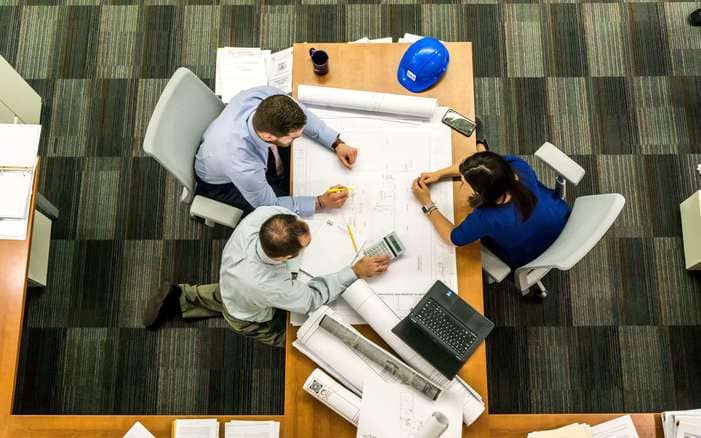 6. Other NGO Documents
Once you have completed all the steps mentioned above, the foundation of your NGO has been set. Nevertheless, you may consider drafting the following documents as they are important for your NGO's future operation. Although these documents are not legally compelled, doing such early preparation might advance your NGO in the long term.
NGO Internship and NGO Volunteer Agreement
When your NGO has been running for a period of time, it would be impossible to maintain all the operational details by yourself or among the board members. You may consider offering NGO internship to passionate interns or invite NGO volunteers to contribute to your causes. Hence, having an employment contract to be signed between you and your potential intern/ volunteer as it manages expectations between parties and clearly sets out the terms and conditions of the employment, hence reducing potential disputes from arising.
A signed agreement between your NGO and interns/ volunteers is a legally enforceable agreement that dictates the terms and conditions during their tenure. It contains details such as the role of intern/ volunteer, their duties and responsibilities, duration of the contract, benefits, and remuneration, etc. Although having a signed is not a must in several jurisdictions, you are advised to prepare one for you and your intern/ volunteer as it may act as your legal backbone if you ever got caught in a legal implication.
You might want to draft one with our templates:
Internship agreement (salary employee):
https://docpro.com/doc1559/internship-agreement-salary-employee
Internship agreement (hourly/ unpaid contractor):
https://docpro.com/doc1560/internship-agreement-hourly-unpaid-contractor
You can also take a look at the following relevant document:
https://docpro.com/doc1371/internship-offer-employer-to-candidate-internship-offer-letter
Internship Completion Letter/ Certificate:
https://docpro.com/doc1372/internship-completion-letter-certificate-reference-from-employer
Business Plan for Fundraising
The amount of money needed to sustain your NGO and to initiate new projects on a consistent basis might be very difficult as money is as important as your dedication. In spite of utilizing the money generated by their own projects, external funding is essential for sustaining the long-term operation of an NGO. However, fundraising takes up a lot of time and effort as you have to know your funders well and to keep on reaching out to more potential funders when time goes by.
It is common for your potential investors/ incubators/ funders to request for a pitch when you are applying for funding for your NGO. The aim of the pitch is to let your potential investors/ incubators/ funders learn more about your NGO and your future plans, and hence they can determine whether your NGO is the suitable organisation for them to provide funding for. In order to come up with an effective business plan for pitching, you and other board members should consider the following questions:
What are the needs of the NGO?
What kind of funding can best meet our needs?
What benefits can we bring to our potential funders?
You can take a look at the following templates to have a checklist of essential information to be covered during a pitch:
When you have successfully reached out to a funder, you should maintain professionalism and provide your funder with a certificate of donation as a token of appreciation. Simple steps might bring long-term partnership opportunities. You can use the certificate of donation template below: https://docpro.com/doc1238/charity-church-receipt-certificate-of-donation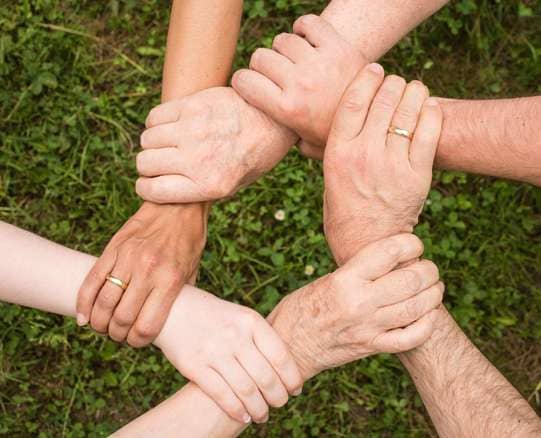 Please note that this is a guide on the general position of NGOs under common law. This does not constitute legal advice. As each jurisdiction may be different, you may want to speak to your local lawyer.