Is it possible to work two or three jobs at the same time? How can someone leave work 30 minutes every day so that he or she could catch a train to go for a second job? With COVID-19, the gig economy has also grown at an accelerated rate. However, not all side hustles are compatible with your 9-to-5 job as they may contravene the conflict of interest policy within your contract. Here is the complete guide on conflict of interest policy to help you understand what sort of activities will be permitted.
We also have documents on conflicts of interest policy that is suitable for employment and for the creation of a trust.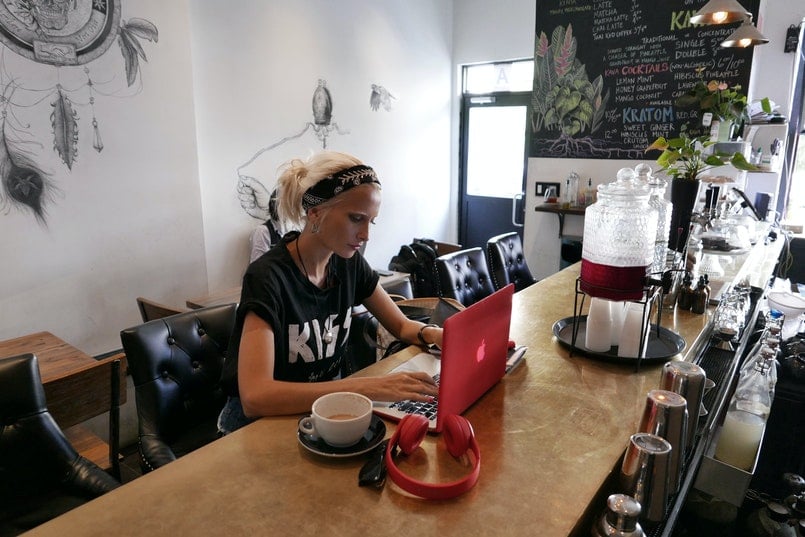 What is a Conflict of Interest Policy?
A conflict of interest policy is used to outline procedures when a possible conflict exists between the interests of individuals and the interests of the organization. It is a common issue in the workplace, business transaction, creation of the trust. It should describe what constitutes a conflict of interest in that particular organisation. The policy should also explain this concept with illustrative examples to help employees better understand the policy.
Conflict of Interest in the Employment context
It is important to know that conflict of interest is a very broad concept. The assessment of conflict of interest is highly dependent on the facts of the case. However, the general idea is to measure the employee's interest against the interest of the organization. Hence, different companies have different policies. For example, what will be considered a conflict of interest in the public sector might be different from a private company. A non-profit organization might have different policies from a partnership.
On the other hand, the assessment of each employee will be different as they hold different responsibilities. The position and function of your employee will delineate the limits of conflicts of interest. If you are in a highly regulated industry, such as banking, the threshold impose upon an employee might also be higher. Many industries also provide guidelines on professional ethics. This also constitutes part of a conflict of interest policy.
Types of conflict of interest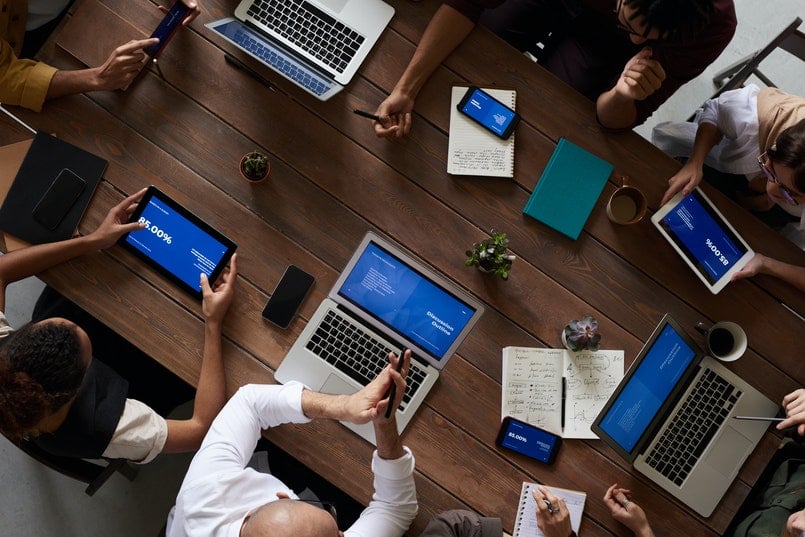 Generally, there are three types of conflict of interest. Different consequences may follow depending on the type of conflict of interest that arises. However, companies may impose more severe punishment regardless of the types of conflict of interest. If that is the case, a company's conflict of interest policy will make it very clear. It is important that the employee read over the policy carefully and avoid these situations.
An actual conflict of interest is when there is a direct clash between one's duties and responsibilities and personal interests. As a result, this clash has affected one's performance of those duties. For example, if a company director enters into a transaction with another company and that director is also a director of that company, that will constitute a conflict of interest.
Perceived conflict of interest – This is when an individual has two competing interest that is likely to interfere one's ability to fulfil the responsibilities of their job.
Potential conflict of interest – There is no actual conflict of interest, but it could be due to their affiliation or membership elsewhere. This is when an action has not been done, but it is foreseeable that there will is a conflict of interest arising out of the execution of the action.
Examples of Conflicts of Interest at Work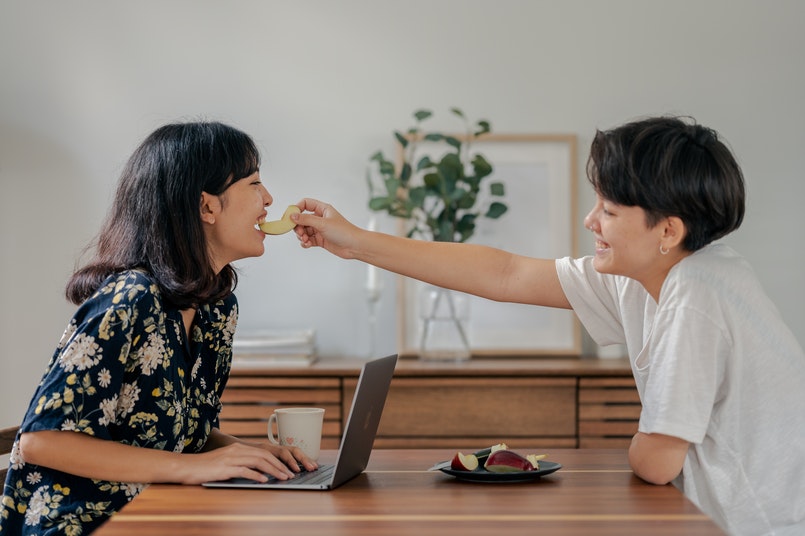 Nepotism

Suppose you hire a person purely based on your relationship with the person rather than their qualification, credential and competence. A person who is hiring a family member might give their family members bonus payment and give them unfair privileges at the company.

Approaching Clients

Approaching your company's clients without your employer's permission for business purposes outside of your employment.

Breach of Confidentiality

Suppose you leak any information about your employer in exchange for money or any other consideration. Although conflict of interest technically does cover a company's confidential information, it is also useful to include a non-compete and non-confidentiality clause to protect your company better.

Part-time work

Working part-time at another company that provides goods or services that compete with your place of full-time employment.

Relationships

Engage in a romantic or sexual relationship with your supervisor or subordinate. An employee might receive special treatment as a result of such relationships. Dating a company client would also constitute a conflict of interest as it may affect their overall judgement. They may be prone to offer the client deals that the other clients would otherwise not receive. This confers unfair advantages to the client. In doing so, the employee is not acting in the best interest of the company.

Owning stakes in other companies

Generally, owning stakes at a competitor company will be viewed as a conflict of interest. However, sometimes this is dependent on the amount of shares owned and annual income from that company.

Seizing business opportunities that your company might have otherwise pursued

Using insider information that you have obtained from your company, you have managed to leverage such information for your personal gain. This information may have been confidential, so that you might be in breach of the duty of confidentiality as well.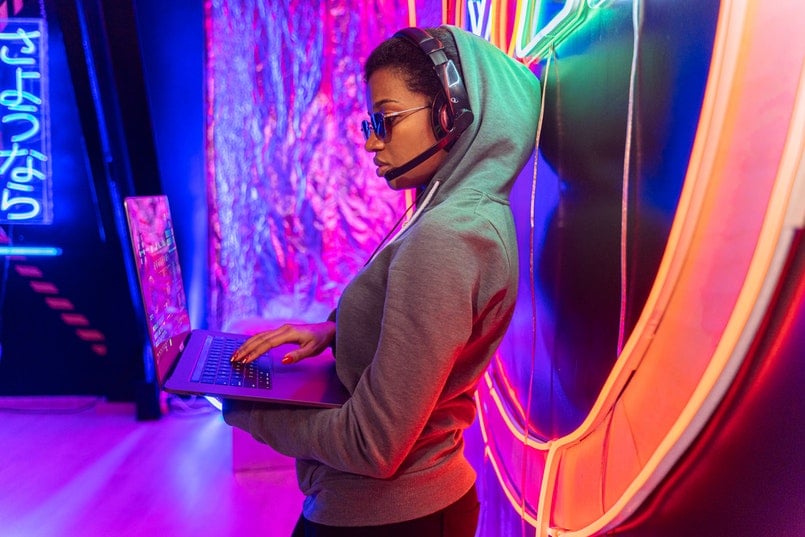 How to Prevent Conflicts of Interest At Work?
Unfortunately, there is no perfect formula to deal with conflicts of interest at work or in organisations. Many situations can be purely innocent, and people don't even realise that their conduct constitutes a conflict of interest.
However, with sufficient guidelines within a conflict of interest policy, this will help to inform employees on what to do when these situations arise and how to deal with them:
Form Reporting Procedures
What do we do when we discover that there is a conflict of interest? An organization need to be encouraged employees to disclose such procedures to the company. Creating a formal reporting policy enables employees to negotiate with the organization and perhaps come up with a solution that accommodates both interests.
Privacy
It is important to designate a suitable officer who would hear these reports about conflict of interest. Otherwise, your employees would not feel comfortable reporting to the company about activities that are potentially in conflict of interest.
Investigation
There needs to be some deterrence within the policy to allow employees to understand the severity of engaging in activities contrary to the company's interests. However, a company must also be flexible towards their policy as most employees genuinely did not mean harming the company. Hence, an organisation must strike a balance between these two factors. When investigating an issue with conflict of interest, a company should inquire into the employee's intention and allow them to explain themselves properly and fairly.
Actions
These must be affirmative actions to reflect on the severity of the matter and preserve the employees' integrity within an organisation. Some of the sample actions that arise after an investigation may be:
No action taken
Issuance of warning letters
Issuance of Final warning
Suspension
Expulsion (Termination of Contract)
Records
All of these handlings must be properly recorded in writing. This will ensure that there is consistency in upholding the company's conflict of interest policy. These records will also serve as an important tool in informing how the company can improve to avoid these circumstances in the future.
Communication & Training
After such an investigation, you must ensure that all stakeholders of such conflict of interest are properly informed of the result of the investigation. Training is also essential in putting a policy into context to enable your employees to understand them better. Host interacting workshops will allow your employees to fully understand these concepts and develop a common understanding of such concept in your organisation.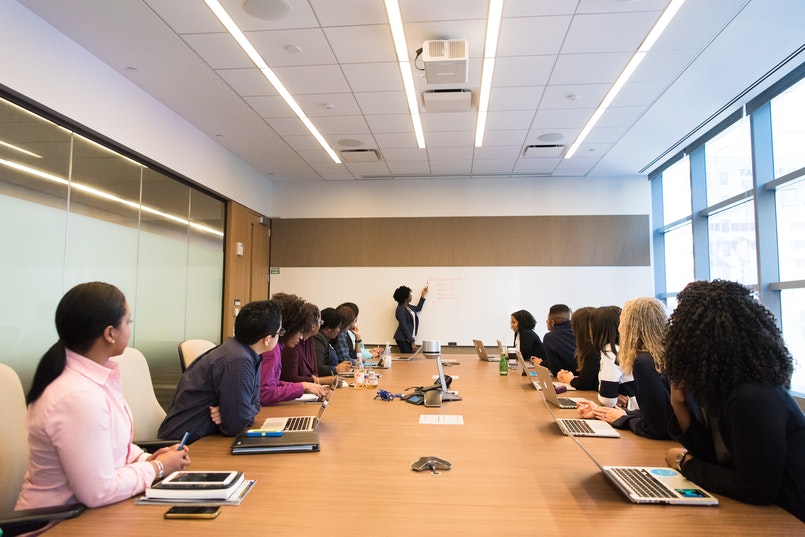 Other conflicts of interest:
Fiduciary Duties
Conflict of Interest does not only arise in an employment context. It is also directly applicable to any persons with fiduciary duties (e.g., a company director). A company director is vested with the powers to control assets and decide on strategies to apply to a company. This is why there is room for directors to abuse such power for his or her personal gain. In many jurisdictions, the legislation governing companies will stipulate that a director must disclose an interest that is to interfere or conflict with the organisation's interest.
Trustees
Trustees are placed in the position where they manage assets on behalf of someone else for a particular purpose as defined from the creation of that trust. For example, a trustee manages the administration of a charity that purports to safeguard the wellbeing of the underprivileged older people. Conflict of interest might arise when a trustee uses these assets for their own gain when they are supposed to use these assets for the specific purposes defined in the trust document exclusively. In the context of charities, it is an offence not to declare an interest in many jurisdictions. This is why charities usually have stringent requirements. They require trustees of charities to submit financial reports and conduct auditing very frequently. This ensures that there is no corruption within the charity.
It gets more complicated when the trustee of a trust is also a beneficiary. There is an inherent potential conflict of interest within this sort of trust. It won't be easy to ensure that all trust beneficiaries equally enjoy the benefits arising out of the trust. For example, the trustee may want to sell the trust assets, but the other beneficiaries may want to retain the asset. It then becomes a complicated problem as the trustee will be in a position of causing a conflict of interest or getting sued by the beneficiaries for breach of trust. Any trustees who are in those sorts of situations should seek help from a lawyer immediately.
Independent Contractors
This includes business consultants, supplier service, service workers, lawyers that you may recruit on a one-off or recurring basis. Nevertheless, these people are not employees of your company, but they may still have an obligation to avoid activities that constitutes a conflict of interest if the underlying contract contains a conflict of interest clause.