It's safe to say that 2020 has been a year like no other, with the pandemic bringing on many unprecedented challenges. Despite the difficulties, people have managed to overcome them and protect themselves with the help of online contracts, letters, and documents downloaded from DocPro.
DocPro, a leading online document creator, has released the top 10 downloaded contracts, letters, and documents for 2020. These documents reflect the turbulent nature of 2020 and reflect what people have been doing to overcome these difficulties and protect themselves with the help of documents.
Whilst some are expected, a few took us by surprise. From asking for COVID reliefs to resolving relationship issues, people have adopted many radical and creative ideas, requiring numerous unique documents to help support them.
Read on for more about the documents that dominated 2020, and check out if these are the same documents you may need for 2021.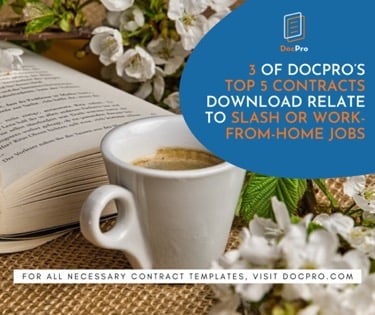 Most downloaded contracts in 2020
Brand Ambassador Agreement claims the top spot for the most downloaded contract. With people stuck at home due to COVID, businesses have decided to put greater effort into social media and KOL marketing. Having a lot more time and flexibility at home, as well as the ease of becoming a brand ambassador, has enabled many people to sign up to become brand ambassadors.
Next comes the Memorandum of understanding (MOU)- Joint Venture. Businesses are working hard to adapt and survive COVID, finding a good partner in a joint venture certainly helps. The Joint Venture MOU helps to signal the intention of the parties to work together on certain goals of their businesses.
In third place is a contract we surely did not expect to see, but yet are not surprised about- Relationship Contract. COVID has created two types of relationships: (i) couples being forced to deal with each other 24/7 at home, and (ii) couples not being able to see each other for months. This is putting a strain on the relationship with conflicts and arguments bound to evolve. People have entered into relationship contracts to govern difficult issues and maintain a harmonious relationship.
The fourth most downloaded contract is Engagement Letter and Success Fee Agreement from Advisor/Consultant, followed by Dropshipping Agreement. Due to the pandemic, people have shifted and adopted the culture of 'work from home, which has actually led to more and more individuals setting up their businesses to fill up the niches and changes in consumer needs. With people venturing out to earn a side income, the requirement for these two documents has only become stronger.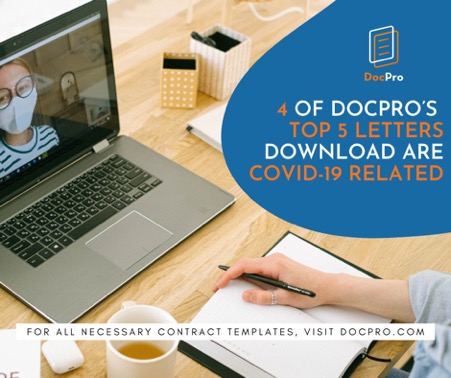 Most downloaded letters in 2020
The most downloaded letters in 2020 are COVID related, generally to ask for reliefs from service providers. In first place is Letter to School for School Fees Relief. Teaching is being shifted online and schools are being converted to 'zoom schools'. Many parents are reluctant to pay the same school fees for their children while carrying the burden of taking care of their children 24/7 at home. This letter has helped tens of thousands of parents seeking lower school fees from schools.
Coming in a close second is a Letter to the bank on Suspension/Extension of Deadline on Loan Repayment. With the economic downturn and job losses that have come from the pandemic, many are unable to repay their loans on time. This vital letter has proved extremely useful for those looking for extra support from their banks during these tough times.
Leave Letter for School from Parent comes in at a third place. Students need to be granted leave from their classes when they're sick or face any injuries. In some cases, schools are continuing despite COVID and parents are just worried that their children might catch it at school. This letter has helped parents to get students' leave amidst strict school policies.
The fourth and fifth most downloaded contracts are Complaint Letter to Police on Adverse Possession of Property and Letter to Supplier Requesting for Additional Credit Terms respectively, which demonstrate the difficulties faced by landlords and business owners during the pandemic.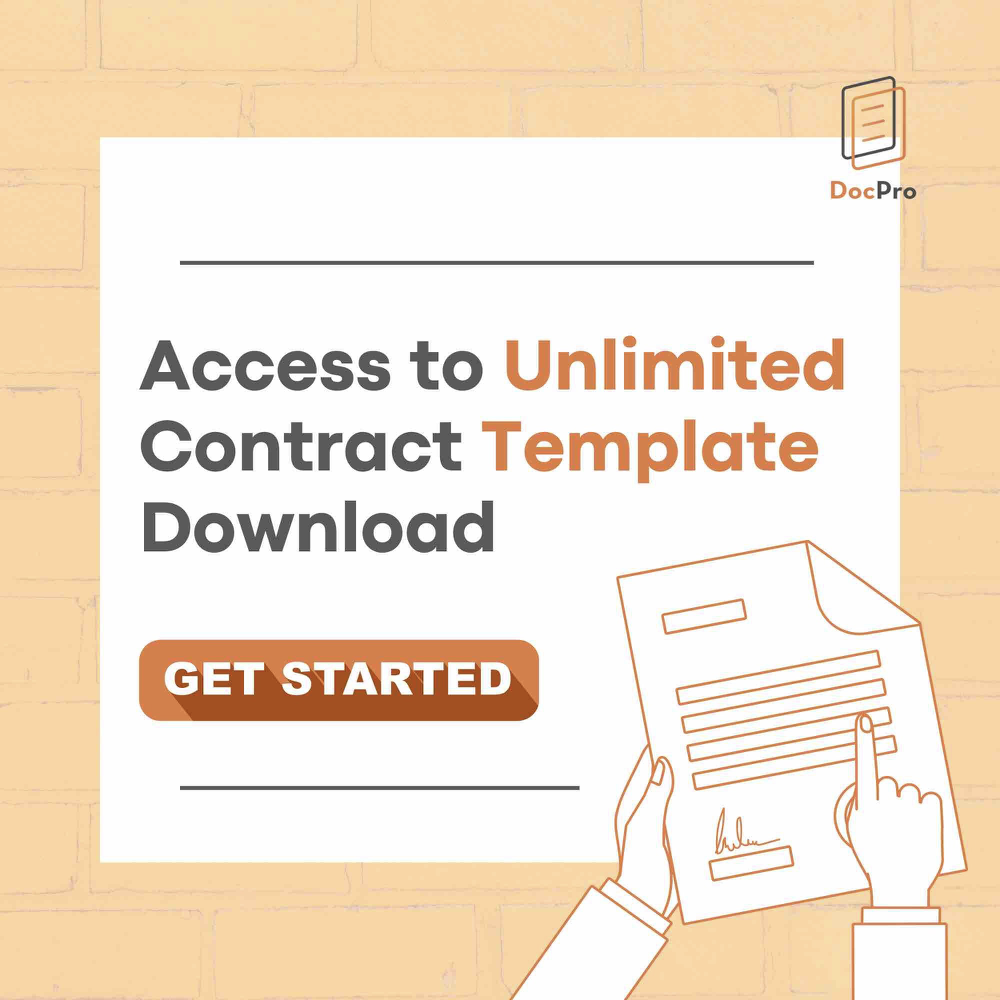 Most downloaded documents in 2020
On other documents, the top downloads in 2020 are mostly business related, with Account Opening Form and Minutes of Meeting of Directors coming out on top. Both are essential in the day-to-day operations of businesses. The next three documents are essential for online businesses - Terms and Conditions of Service, Privacy Policy (with GDPR), and Cookie Policy for Website respectively. COVID has fueled the rise of e-businesses, and many entrepreneurs are more aware of data and privacy concerns for their consumers. Hence, the popularity of these documents comes as no surprise to us in the year of new online business ventures.
Top Contracts in 2020
Top Letters in 2020
Top Other Documents in 2020